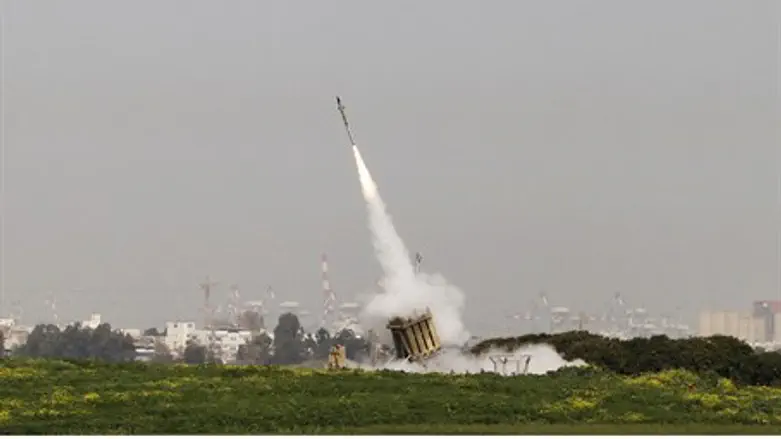 missile launch (illustration)
Reuters
Israel on Friday successfully completed a test of a missile system the IDF termed a rocket propulsion system. No other details were provided, but analysts said that the test was very likely related to Israel's Jericho ballistic missile system.
The Jericho system comes in several varieties, with various ranges and capabilities. According to foreign news reports, the most modern version of the system, the Jericho III, has a range of between 5,000 and 11,000 kilometers, and can carry a warhead of up to one ton. The last test of a Jericho III missile was in November 2011.
In a statement, the Defense Ministry said that Israel on Friday "successfully conducted a launch of a rocket propulsion system at the Palmachim army base." The statement stressed that the test was scheduled far in advance, and that it had not been organized in response to any specific events.
The launch was planned in advance by the security establishment and was carried out on schedule," said the Defense Ministry's statement.
Speaking to Israel Radio, analysts said that while the test could have been related to a mid- or long-range missile, it could also have been related to an Israeli effort to launch a satellite or rocket.