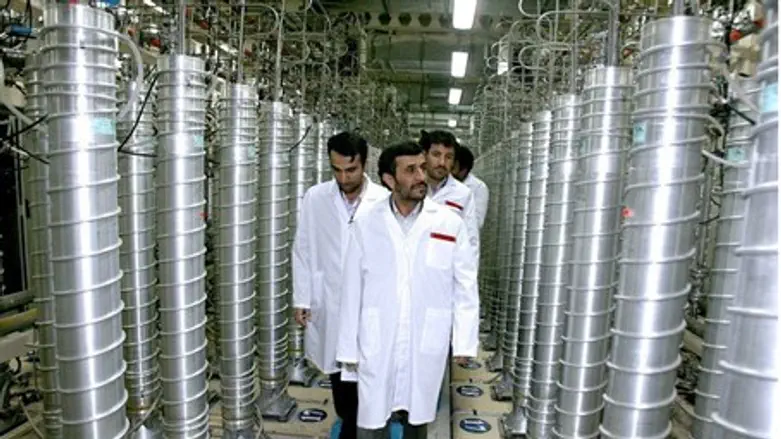 Iranian President Mahmoud Ahmadinejad visits
AFP photo
An Iranian dissident group in exile in Paris said Thursday that it had documentation proving the existence of a previously unknown underground nuclear facility in Iran. The facility is currently under construction, and will be used for nuclear research and development, the group said, although it is not clear what specific work will be done there.
This would not be the first time the National Council of Resistance of Iran has publicized information about Iran's nuclear program. In 2002, the group told the world about Iran's development center in Natanz, and exposed a heavy water facility near the town of Arak. In 2010, the group said it had evidence of a nuclear development facility outside Tehran. The U.S. said it had known about the facility for years, and that it was not being used for nuclear development.
In a statement Thursday, the group said the new facility was about 50 kilometers northeast of Tehran, near the town of Damavand, and is part of an extensive network of underground tunnels and facilities Iran has been working on since 2006. The group also released satellite images of the site.
Western analysts who have seen the images told news agencies that while it was possible the facility could be used for nuclear work, there was no direct evidence from the images that it would be used thusly.
Iran said in 2009 that it had planned to construct underground facilities for its nuclear program to protect it from a potential attack by the U.S. or Israel.
The National Council of Resistance of Iran was founded in 1981 in France, and is considered the parliament in exile of the Iranian Resistance seeing to replace the country's Islamist government. It is a political umbrella coalition of five Iranian opposition political organizations,