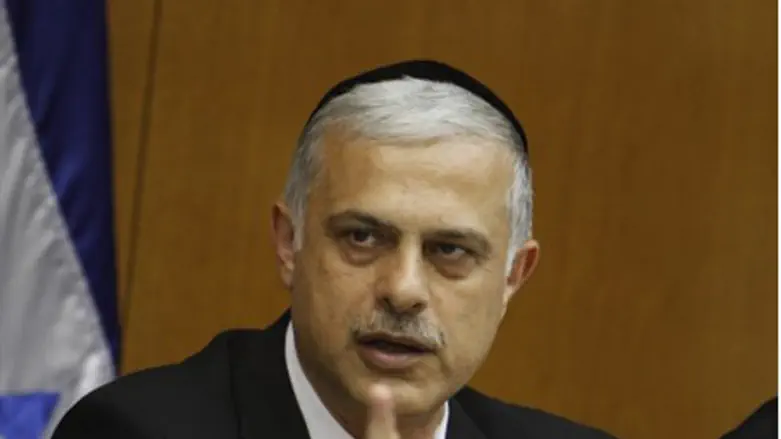 MK Amnon Cohen
Flash90
One of the declared objectives of the current Israeli government is to put members of the hareidi-religious community to work. While there are currently a number of college programs to train members of the community in various skills, from computer programming to wig styling, MK Amnon Cohen (Shas) may have the most innovative career idea of them all for hareidi-religious men – aerial firefighting.
Cohen proposed the idea Wednesday at a hearing of the Knesset Oversight Committee, which was discussing a report by the State Comptroller on the state of Israel's aerial firefighting efforts. The issue came to the forefront in 2010, when a huge fire devastated much of the Carmel Forest, and Israeli firefighters, unable to get near the fire, were forced to rely on airplanes to douse the flames, both from Israel and from neighboring countries, including Cyprus, Greece, and Turkey.
The government has a contract with a private company for aerial firefighting services that is due to expire next year, and the meeting was called to discuss possible replacements. Among the ideas to replace the current service provider was the hiring of several private companies, as well as beefing up an IDF unit that uses planes to fight fires.
Cohen said that hareidi-religious Jews would be excellent candidates for firefighting work. "These are high quality people, who learn quickly and are very dedicated to their jobs." Those who wanted to continue to learn Torah in yeshiva should be able to do so, said Cohen, but for the many members of the hareidi-religious community who want to work, aerial firefighting could be a good fit. "We could encourage them to volunteer as well, but I would like to see many hired as professional firefighters after they are successfully trained," Cohen said.
In an interview last week, Finance Minister Yair Lapid stressed that the government wanted to ensure that hareidi-religious Jews could support themselves. "Not everyone wants to remain in the yeshiva for years on end. Now we are helping them to make that exit," Lapid said, adding that he wanted to ensure that they got an education so they could take their place in Israeli society. "We have to help them earn more so they can exit the cycle of poverty."