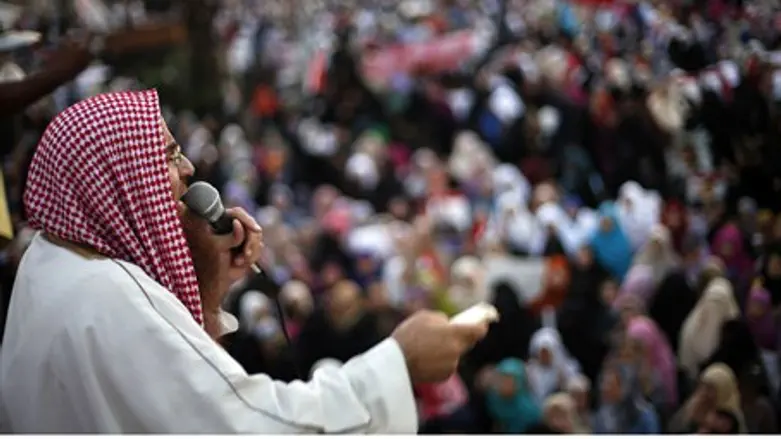 Egyptian protests
Reuters
The Muslim Brotherhood and the Islamist Al-Nour Party will be offered ministerial positions in the transitional government in Egypt, officials said on Tuesday, according to Al Jazeera.
The announcement came hours after the appointment of a new prime minister, Hazem Beblawi, a leading liberal economist.
State media quoted a presidential spokesman as saying, "There is no objection at all to including members of those two parties in the government," referring to the Muslim Brotherhood's Freedom and Justice Party and the Salafist Al-Nour.
The administration moves come almost a week after the military overthrew Islamist president Mohammed Morsi and chose chief justice Adly El-Mansour to serve as interim president.
Mohamed ElBaradei, a Nobel laureate and former head of the International Atomic Energy Agency, will be appointed vice president of foreign affairs.
ElBaradei was originally tipped to become the new prime minister but his candidacy was dropped on Saturday after the Salafist Al-Nour voiced objection.
On Sunday, the role was offered to Ziad Bahaa El-Din, founding member of the Egyptian Social Democratic Party, but the Salafist party rejected this nomination as well.
Beblawi now faces the daunting task of trying to reunite a deeply divided country and rescue its battered economy.
Meanwhile, Egyptian leaders on Tuesday rejected a timetable issued by Mansour which calls for amending the constitution and holding new elections within six months.