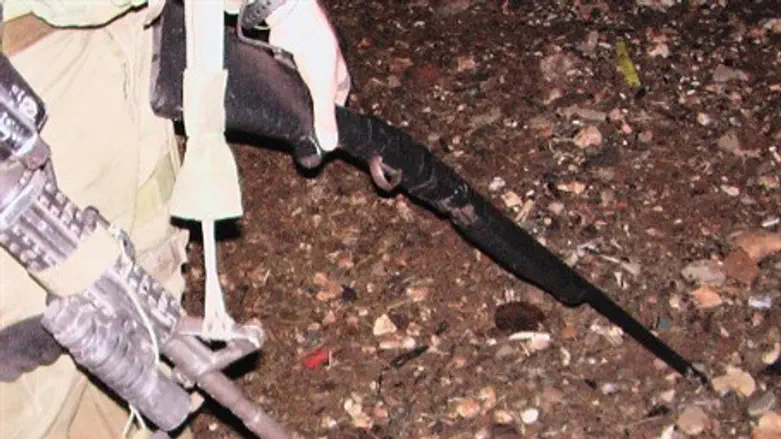 Rifle and bullets
Israel News Photo: (IDF)
In a security incident Tuesday, IDF soldiers seized weapons and guns from Palestinian Authority Arabs. The guns may have been used in terror attacks, IDF soldiers said, and an investigation is underway in both incidents.
In the incident, a taxi driven by a PA Arab was stopped at a checkpoint by Border Guard officers. Inside the taxi, that was stopped at the Ein Yabrud checkpoint in Samaria on Road 60, was a computer laptop case that turned out to contain a loaded machine gun.
The passengers and taxi driver were arrested and questioned.
In a separate incident, a group of Arabs attempted to storm an IDF checkpoint in Samaria, and were driven back by IDF soldiers. During the incident, an Arab attempted to steal the weapon from an IDF soldier.
The Arab was overpowered by soldiers, and detained. There were no injuries in the incident.