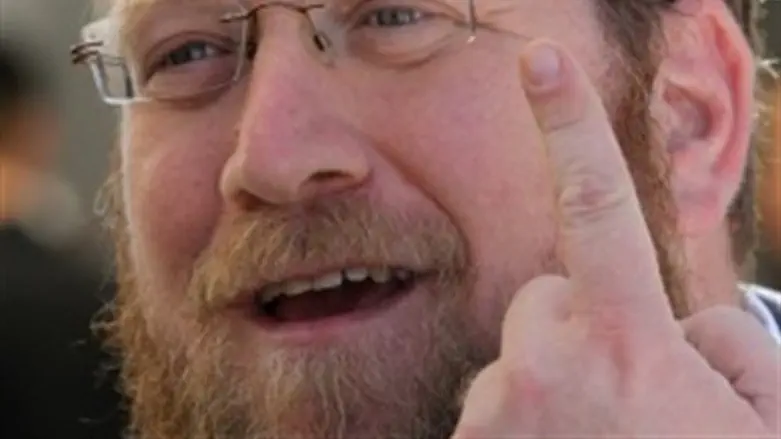 Yitzhak Pindrus
Israel news photo: Flash 90
A leader of the Reform Jewish movement in Israel, Gilad Kariv, angrily criticized the Israel Police for its decision to keep the Women of the Wall group out of the women's section of the Kotel Plaza Monday morning, but Deputy Mayor of Jerusalem, Yitzchak Pindrus, saw the thwarting of the group's plans as an important victory.
"During days in which the entire Jewish nation mourns the destruction of the Temple," Pindrus said, "we did not allow the desecration of the last remnant – the Kotel. Needless hatred caused the greatest destruction in our nation's history, and we will not allow a small group of inciters to continue the polarization, the provocation and the baseless hatred."
"The Israel Police have forgotten that their role is to protect freedom of religion and prayer at the Kotel site, and not to lock up female worshipers behind police fences," said Kariv. "We demand that the Government Secretary and the relevant ministers intervene in the matter.
"If the present behavior continues, all of the attempts at compromise and discussion regarding the Kotel will be frustrated," he warned.
Hareidim also had complaints against the police. In contravention of earlier agreements, hareidi sources told NRG, the police blocked hareidim at entry and exit points to and from the Kotel Plaza.
"If we had come there without the police security, we could have secured a spot near the Kotel as we have done for 24 years," said Leslie Sachs of the Women of the Wall.