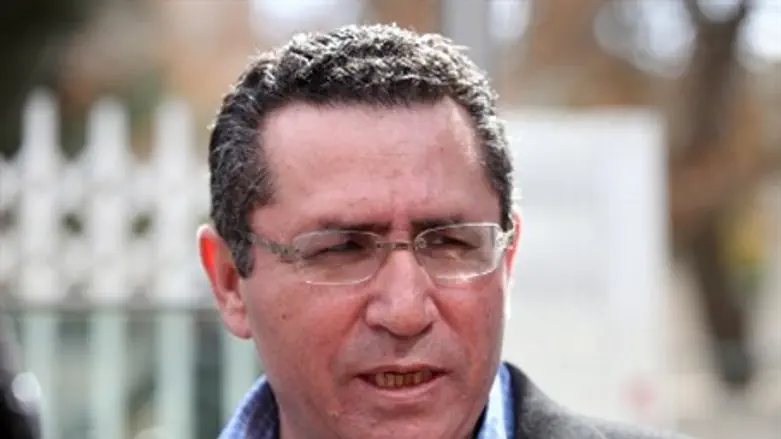 Ofer Eini
Israel news photo: Flash 90
Ofer Eini, head of the Histadrut national labor union, agreed on Sunday to delay an announcement of a work dispute, as an opening shot in a planned campaign against the opening of two privatized ports.
Eini was planning to declare the dispute in a news conference on Sunday evening, but Prime Minister Binyamin Netanyahu subsequently invited him for a private meeting to discuss the situation and Eini called off the news conference.
During the meeting, which lasted for about an hour, Netanyahu and Eini agreed that over the course of the week there will be discussions between the Director General of the Prime Minister's Office, Harel Locker, and the chairman of the Histadrut's Trade Union Department, Avi Nissenkorn, in order to reach an understanding on the issue of the ports.
Netanyahu and Eini are expected to meet again later this week. Had Eini decided to declare a work dispute, the Histadrut would have been able to declare a general strike in two weeks.
Those who support the privatized ports have expressed hope that they will make Israel less vulnerable to strikes.
Transportation Minister Yisrael Katz said Sunday that the government remains determined to follow through on the ports reform despite Eini's reported intent to call for a strike.
"If Eini wants a war, he'll get a war," Katz warned.
However, he added, "If Eini wants dialogue, we prefer dialogue. We're ready to talk - not about the basic idea of establishing the new ports, but about a lot of other things."