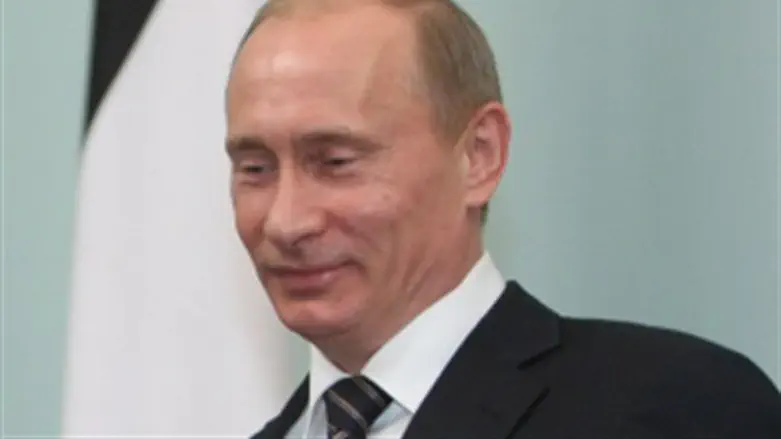 Russian President Vladimir Putin
Flash 90
Iran says last week's overthrow of Egyptian President Mohamed Morsi was "improper," and Russia is warning the country is on the brink of "civil war."
Iranian Foreign Ministry spokesman Abbas Araghchi was quoted by the country's official IRNA news agency as saying supporters of the deposed president should not give up their quest to reinstate him.
The presidency, he said, should not be decided by "the streets."
Speaking in a statement released Sunday, Araghchi said, "Islamists and revolutionaries should not be frustrated. Arab Spring can be followed by warm summer and cold winter," too.
It was the with the regime of the Muslim Brotherhood-backed Morsi that Iran and Egypt ended more than 30 years of a freeze that dated back to Iran's 1979 Islamic Revolution.
Russian President Vladimir Putin was quoted by Russian news agencies on Sunday as saying that the clashes between Morsi supporters and opponents is threatening to take the country into total chaos.
Speaking during a visit to K azakhstan, Putin warned, "Syria is already in the grips of a civil war, unfortunately enough, and Egypt is moving in that direction"
"We would like to see the Egyptian people avoid this fate."