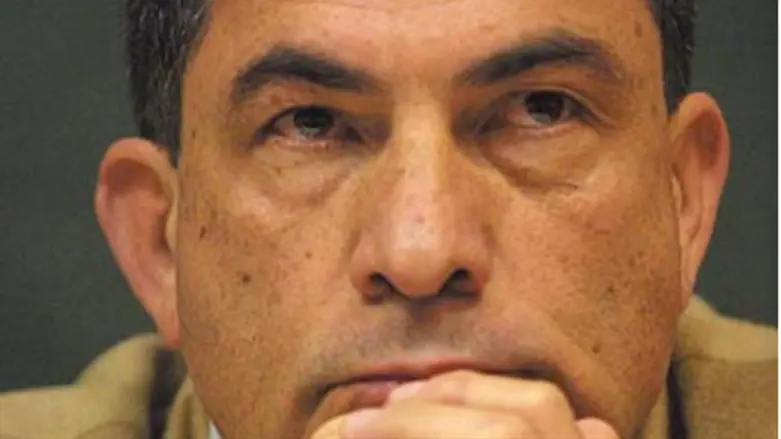 Gideon Levi
Flash90
The Zionist student group Im Tirtzu has awarded a mocking "prize" to Haaretz editor Gidon Levy for a recent article in which he called for Arabs to "rise up" against Israel.
In a column last week, Levy wrote, "One day the Palestinian people will rise up against its occupiers. If only that day would come quickly, because as time goes by, the damage and the anger are growing."
An uprising is the only solution, he continued, writing, "There is no longer a chance Israel will do this at its own initiative. Justice demands that this happen."
"Whether the solution is one state or two, Israel the non-occupier, the just and equal, will be a different place, one that is incalculably better to live in," he concluded.
In response, Im Tirtzu sent a message to Levy in both Hebrew and Arabic. "To the Rais [leader], the dear Sheikh Gidon Levy, the savior and leader of the nationalist Palestinian uprising, for whom striving for justice and truth for the Palestinian people is a sacred goal," the group began.
"Since the days of Hajj Amin al-Husseini we have been looking for a man with a brave heart who is led by hatred of his people," it continued, in reference to the Mufti of Jerusalem who infamously aligned himself, and the "Palestinian cause", with the Nazis during World War Two.
The statement went on to give Levy a sarcastic blessing, "We hope that Allah the Great will give you the strength to continue your work and your sacrifice for the just, nice, and liberal Palestinian people, which loves mankind and the peace movement, in its destruction of the Zionist entity."
The statement was signed by the fictional, "Movement for incitement and bloodshed under the guise of 'freedom of expression.'"
This is not the first time a Haaretz writer has been accused of encouraging violence against Israelis. In April, Haaretz's Amira Hass came under fire for penning an article in support of Arab rock-throwing attacks, which have killed and maimed scores of innocent civilians over the past years. That article was published only three weeks after 3 year-old Adele Bitton was critically injured by stone-throwers, who attacked the car in which she was travelling. Her mother and two older sisters were also injured in that attack.