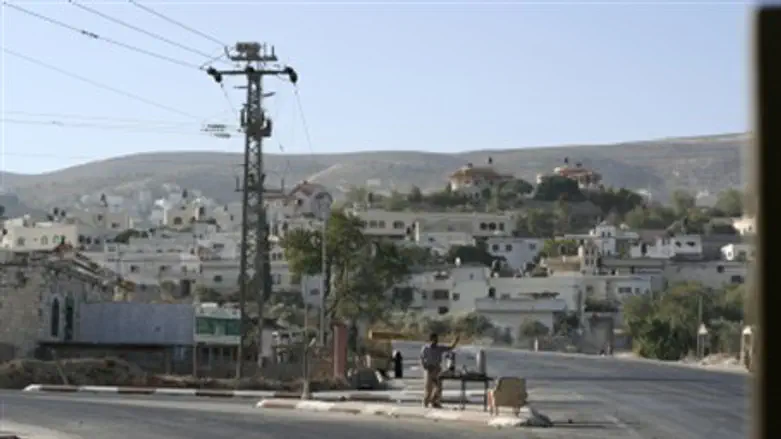 Jenin
Israel news photo: Flash 90
The "Jenin, Jenin" law, which would defend IDF soldiers from slander, continues to make its way through Knesset. This week it gained the support of a former elite soldier who fought in the battles that sparked the vicious anti-Israel slander which ultimately led to the proposed law.
An ex-soldier who participated in a major counter-terrorism offensive more than ten years ago, and whose buddies paid the ultimate price, has found there has been an ongoing cost for him as well.
First Sergeant Yonatan Van Kaspel participated in the 2002 Defensive Shield operation that targeted terrorist infrastructure in major Palestinian Authority-controlled cities such as Jenin and Ramallah.
The operation followed weeks of deadly terrorist bombings, including the Park Hotel massacre that left 30 Jews dead and another 140 wounded during a Passover holiday seder.
"Ever since the battle in Jenin, we've been fighting a daily war to clear our good names," Van Kaspel told Arutz Sheva.
"We are a group of soldiers who were portrayed as murderers and criminals, and we sued for slander. Today I came to Knesset to support the law against slandering IDF soldiers, so that the country that sent us into battle will support us when we return from the battle, too.
"I don't condemn the state," he added. "We are Zionists and we love the country. [But] there are some things that need to be fixed, in order to correct the wrong that was done to us. I came to Israel from Holland in order to serve in the army, and I did that, and I will continue to serve in the reserves," Van Kaspel declared.
Thirty-two IDF soldiers were killed fighting the terrorists in Jenin.
Arab and leftist publicity campaigns that distorted the truth of the soldiers' actions, accusing them of shooting babies and the elderly, bombing a hospital and slaughtering innocents, led to accusations of war crimes and wholesale slaughter by global media outlets.
The film "Jenin, Jenin" was also a major contributor to the public outcry against the returning IDF soldiers who had done their duty in the fight against Arab terrorism. 
The movie's accusations were proven false -- but a court ruled that director Mohammed Bakri could not be charged with slander because he had not accused any specific IDF soldier.
"I'm willing to fight for Israel's values, but when I am portrayed as a murderer and criminal, we need to stand up against that," Van Kaspel said during the Knesset Committee debate.
An MK at the meeting replied, "No law will bring back your friends who were killed." The remark sparked a heated debate.