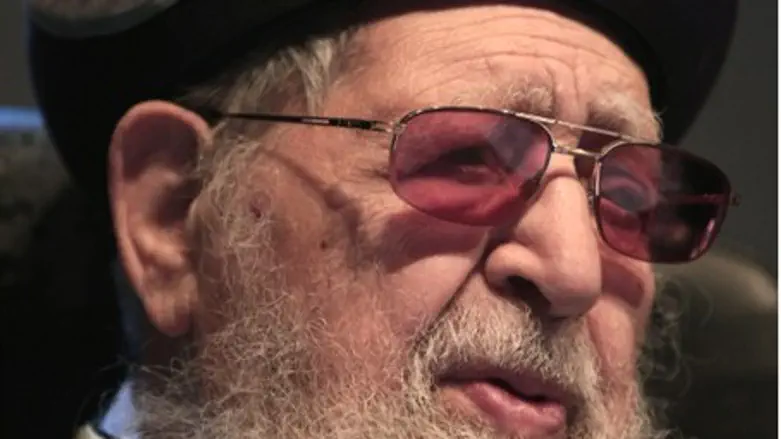 Rabbi Ovadia Yosef
Israel news photo: Flash 90
Doctors at Jerusalem's Hadassah Ein Kerem Hospital have discovered the cause of the severe pains that sent Rabbi Ovadia Yosef to the hospital on Sunday.
Rabbi Yosef is suffering from a fracture to one of the vertebrae in his lower back, doctors found.
In light of the findings, doctors considered back surgery. Sources close to the 92-year-old rabbi said they were considering bringing in a world-renowned expert to supervise the procedure.
However, following an improvement in the rabbi's condition, he was released from hospital, with doctors saying they will wait and see if the fracture heals itself.
Rabbi Ovadia Yosef is the spiritual leader of the Shas movement, and is renowned as a Torah scholar and for his rulings in halakha (Jewish law). He recently suffered the loss of one of his sons, Rabbi Yaakov Yosef, who passed away two months ago at the age of 66.