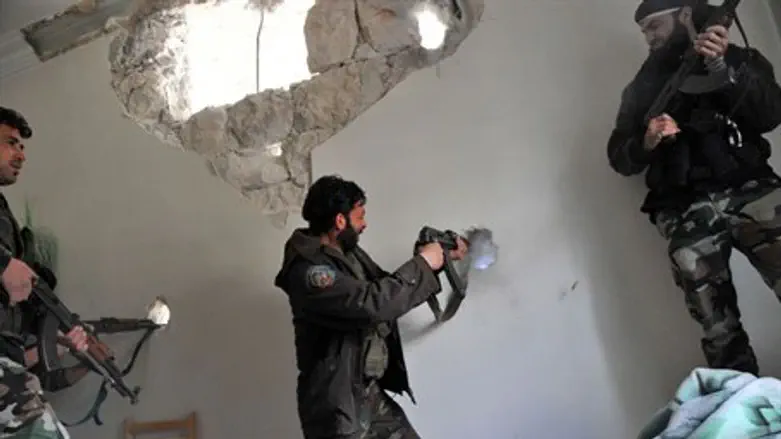 Rebels clash with Syrian government forces
AFP file
Amman denied on Saturday a Los Angeles Times report that the Central Intelligence Agency (CIA) and US special operations forces were training rebels from neighboring Syria on Jordanian territory.
"There is no training in our country whatsoever of Syrian opposition forces," Prime Minister Abdullah Nsur told a group of journalists, which included a representative of AFP.
"The only Syrians we are dealing with in our country are refugees. There isn't any training" of Syrian insurgents in Jordan, he insisted.
The LA Times reported that the CIA and US special forces have been training Syrian rebels at a new US base in the desert in southwest Jordan since November.
Citing unnamed US officials and rebel commanders, the report said that the training includes the use of anti-tank and anti-aircraft weapons and has been carried out at bases in Turkey as well.
The CIA and the White House declined to comment on the report. Lately, US President Barack Obama's administration has announced plans to arm opposition forces fighting Syrian President Bashar al-Assad.