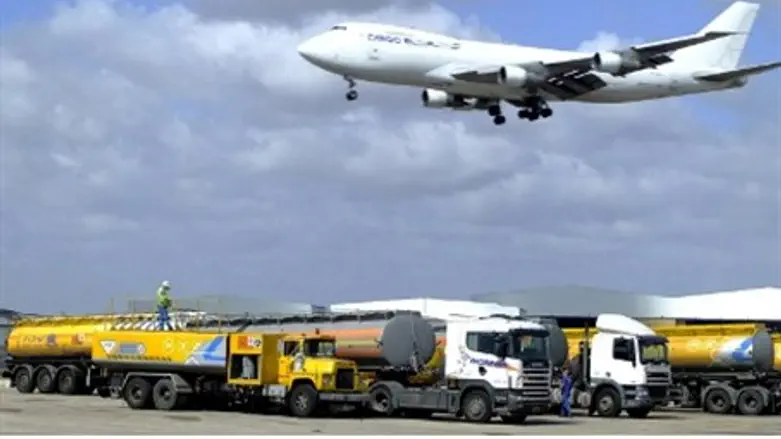 Airplane (illustrative)
Flash 90
Two planes came dangerously close to each other in the air over New York City last week, NBC 4 New York has learned.
The near-miss at 3:45 p.m. on June 13 is being investigated by the Federal Aviation Administration, the channel reported on Friday.
A Delta Airlines Boeing 747 arriving at Kennedy Airport missed an approach, and ended up in the same direction as a Shuttle America Embraer 170 regional jet leaving LaGuardia's Runway 13, according to the FAA.
"The two aircraft were turning away from each other at the point where they lost the required amount of separation," the FAA said in a statement quoted by NBC 4.
It is not clear why the Delta pilot made the decision not to complete the landing at Kennedy Airport, but the standard procedure, called a missed approach, is regulated by specific procedures for both pilots and controllers.
In this case, air traffic controllers had attempted to vector the Delta 747 away from other air traffic, and the 747 lost required amount of separation with the Embraer leaving LaGuardia, aviation officials said.
Both planes landed safely. Flyers at LaGuardia Airport were startled to hear of the near-miss. Gary Margolis recalled a similar experience in which "we had to land and take off again because we were a little too close to a plane on the runway."
"That's a scary thing to be on a plane when that happens," he told NBC 4.
Bob Brown of Danbury said passengers deserve stricter measures to make sure planes stay far apart.
"What is the corrective action?" he questioned. "You never hear about how they make sure it's never going to happen again."
(Arutz Sheva's North American Desk is keeping you updated until the start of Shabbat in New York. The time posted automatically on all Arutz Sheva articles, however, is Israeli time.)