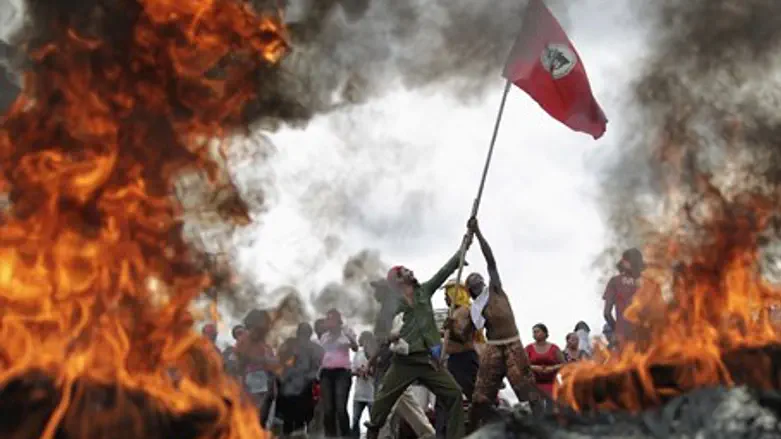 Scene from protests in Brazil
Reuters
An estimated one million people protested in the streets of Brazil on Thursday. The rally was the country's largest yet as protests continued to grow despite government concessions.
The government has reversed the increase in transport fares that initially sparked the protests. However, protesters' complaints have expanded to include inflation, corruption, high taxes, poor public services, and excess spending on the 2014 World Cup soccer championship.
Brazil is facing economic difficulties after a year of low economic growth and 6.5 percent inflation.
Thursday's massive rallies were mostly peaceful. However, there were a handful of violent incidents.
In Brasilia, protesters briefly set fire to the outside of the foreign ministry, and some protesters holding makeshift bombs made it into the ministry before being dragged out by police.
In Ribeirao Preto a 20-year-old protester was killed when someone drove into a crowd. There were also several reports of police using tear gas and rubber bullets.