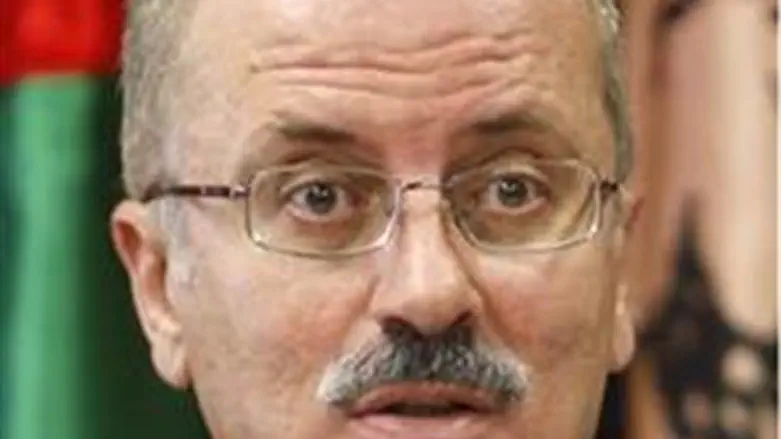 Rami Hamdallah
Reuters
After just two weeks on the job, new Palestinian Authority Prime Minister Rami Hamdallah has had enough – and on Thursday, he tendered his resignation to PA chief Mahmoud Abbas.
According to PA news service Ma'an, the reason for Hamdallah's resignation is a sharp difference of opinion with Abbas over his responsibilities and areas of authorities. Hamdallah replaced former PA PM Salam Fayyad, who was very well respected in the West – but also quit after ongoing spats with Abbas, reports said.
Hamdallah, the President of Al-Najah University in PA-controlled Shechem, was named as Fayyad's replacement on June 2, with the unanimous approval of Abbas' government. He chaired his first government meeting just nine days ago, in which it was decided that he would step down after three months in the event that a deal could be worked out to reunite the Hamas and Fatah terror groups in the leadership of the PA.
Immediately after his appointment, Hamdallah said that his first priority would be setting up a PA state, with its capital in Jerusalem, as soon as possible.
Hamdallah is very close to Abbas, and, without political experience, was expected to follow Abbas' guidance very carefully – leading some in the PA to call him "Abbas' 'yes man.'" Abbas is said to have chosen Hamdallah to ensure that he remained the dominant figure in the PA, and would not have to compete with another Fayyad-like figure. There was no indication as to whom Abbas would choose next for the post.