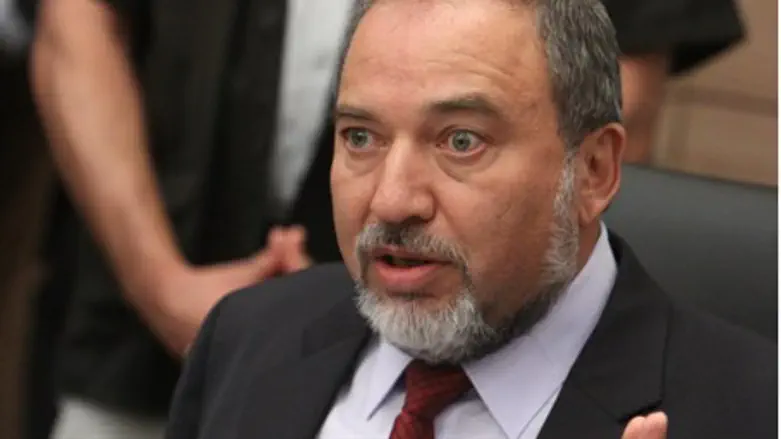 Avigdor Lieberman
Flash 90
Former Foreign Minister Avigdor Lieberman wants to submit members of a Knesset subcommittee he heads to a "lie detector" polygraph test in an attempt to stop media leaks, Channel 2 reports.
Lieberman heads the Knesset Subcommittee on Secret Services, which is tasked with examining the Zygier case.
Israeli secret agent Ben Zygier committed suicide in a supposedly suicide-proof jail cell in 2010 after being arrested for a crime. The details of his alleged offense have been kept under a gag order.
Details of committee discussions have been leaked to the media, and some classified material has been exposed. Lieberman hopes to uncover the identity of the guilty party.
The subcommittee members are all MKs: MK Ofer Shelah (Yesh Atid), Aryeh Deri (Shas), Binyamin Ben-Eliezer (Labor) and Tzachi Hanegbi (Likud).
Knesset experts were quoted as warning that there are legal problems with sending Members of Knesset to do a polygraph test, particularly if it is against their will.
Lieberman said in response, "We are weighing all of the options to prevent leaks that undermine state security."