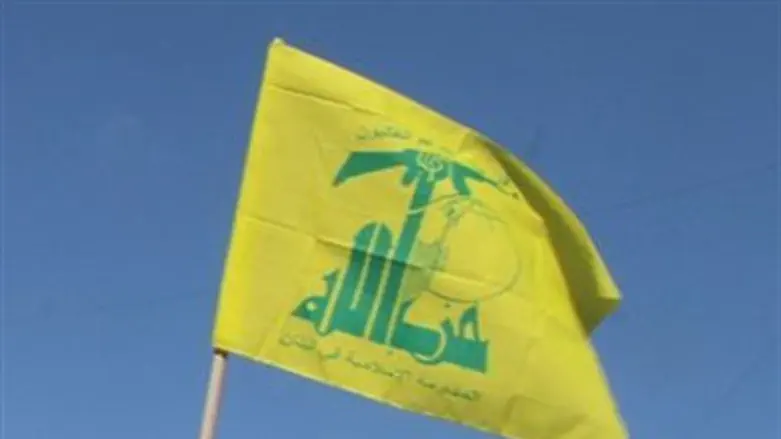 Hizbullah flag
AFP photo
Hamas on Monday called on Hizbullah to withdraw from Syria and to keep its weapons aimed at Israel, according to the Ma'an news agency.
The Lebanese Shiite movement's involvement in the Syrian conflict has increased sectarian strife in the region, Hamas said in a statement calling for unity.
Hamas expressed sympathy for the suffering and bloodshed in Syria, and affirmed the Syrian people's right to freedom.
"The Syrian people have the right to realize their rights and aspirations for freedom and dignity. This people have always been supportive to resistance and resistance fighters," Hamas said, according to Ma'an.
"The question of Palestine is the Arab and Muslim nations' central cause," said the terror group which controls Gaza. "Resisting Israeli occupation is the main task and resistance must be on the right track and in the right direction regardless of the circumstances."
Initially Hizbullah said it wanted only to defend 13 Syrian villages along the border where Lebanese Shiites live, and the Sayyeda Zeinab shrine near Damascus, which is revered by Shiites around the world.
However, its terrorists later encircled Qusayr with regime troops before the launch of a withering assault on the strategic border town.
Last Friday, Hizbullah leader Hassan Nasrallah promised that his group will be wherever is needed in Syria. A report on Monday said that Nasrallah's brother was killed in the battle in Al-Qusayr.
On Friday Ismail Haniyeh, Hamas' prime minister in Gaza, denied reports that terrorists from his group were engaged in training rebels fighting Assad.
"There is no truth to (claims) that Hamas fighters are in Syria, although we stand on the side of the Syrian people and condemn the brutal attacks they are exposed to," Haniyeh said at a mosque in Rafah, on the border with Egypt, according to Ma'an.
In the first months of the Syrian uprising, Hamas's leaders expressed support in principle for the struggle of the Syrian people while also highlighting the importance of the movement's historical relationship with the Syrian regime.
However, as the rift deepened, reports surfaced that Hamas was moving its headquarters from Damascus and strengthening itself in the Sinai and in Qatar.
Some reports claimed that the Damascus-based Hamas leadership left Syria after the Syrian government asked the Hamas leaders to leave. In November, Syrian security forces shut down all the offices belonging to Hamas in the country.
The head of Hamas in Lebanon, Ali Barakha, was recently informed by Hizbullah that his people were no longer welcome in the country, and that Hamas members should evacuate the country immediately.