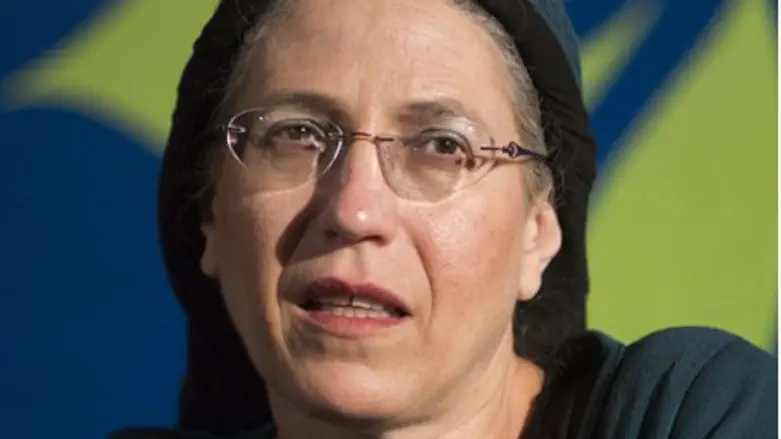 MK Orit Strook
Israel news photo: Flash 90
MK Orit Struk (Bayit Yehudi) has filed a libel suit against Machsom Watch, a radical leftist group that sends female volunteers to "watch over" IDF soldiers at checkpoints in Judea and Samaria.
MK Struk's suit relates to a poem that was published on the group's Facebook page in March, shortly after Struk's election to the Knesset. It refers to her son, Tzviki, who served an 18-month jail sentence after being convicted of assaulting an Arab.
The poem is based on the lyrics of a well-known Israeli song in which a mother sends her boy, Yossi, to buy various items at the grocery store. In Machsom Watch's version, mother "Orit" sends her boy "Tzvika" off to "go beat up the Arab; beat him up hard, maybe you'll bring me some satisfaction."
In the next verse, "Orit" sends her boy off again, telling him to use a weapon this time. In the next verse, Tzvika is off to set olive trees on fire, when he spots an Arab amidst the trees. "Mother is already off to the Knesset," says the next verse. "There is no hope from this lad. If he messes up this time, how will she appear in the public's eye?"
Struk demanded 200,000 shekels in compensation for the alleged libel, which she says creates the impression that she "initiates, is a partner in, promotes and educates toward a series of serious criminal offenses... which are morally and humanly wrong."
Machsom Watch said in its response to the lawsuit that the poem is an artistic form of protest, and is protected by the right to free speech.