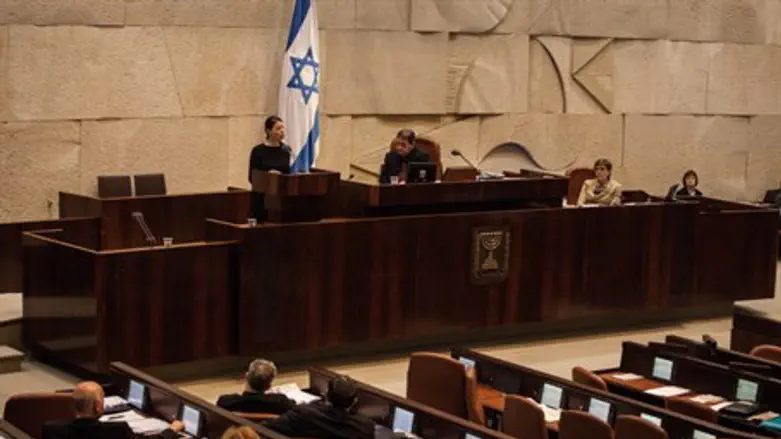 The Knesset
Israel news photo: Flash 90
The Knesset is expected to vote in favor of the government's proposed budget for 2013 and 2014 Monday evening, in the first reading.
The budget will then be debated in the Knesset's Finance Committee, where it is expected to undergo some modifications.
The Coalition's whip in the Finance Committee, MK Gila Gamliel (Likud), has made clear that the law in its current form cannot be allowed to pass, and that she will support making changes in it, when it reaches the committee.
Committee Chairman MK Nissan Slomiansky (Bayit Yehudi) also told Finance Minister Yair Lapid (Yesh Atid) that the budget will undergo changes in the Knesset.
One item in the budget that will be reconsidered is a tax on the purchase of a home that is not the first home the person has purchased. It has been dubbed the "home improvement tax." The rise in inmcome tax may also be moderated, and some of the budget cuts may be made less drastic.