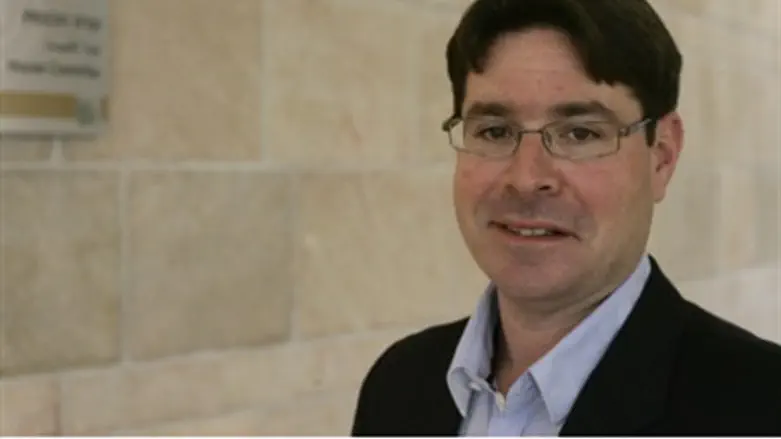 MK Ofer Akunis
Israel news photo: Flash 90
The state stands to earn a heap of money from the sale of Waze, and the money to be collected should be used to help college students and others achieve their academic dreams, Deputy Education Minister Ofer Akunis told Finance Minister Yair Lapid Sunday.
In a letter to Lapid, Akunis writes that "as the person who is responsible in the government for helping students and young people realize their dreams for a career, I ask you to cancel the order that reduces tax exemptions for university students." The exemption was canceled as part of Lapid's "austerity budget," which will increase taxes and reduce benefits for most Israelis.
Akunis said that the Waze money – which could amount to as much as NIS 200 million ($47 million) was a windfall that is not accounted for in the state budget. That amount is almost the same as the amount the state will save by canceling the student exemption, and the proper thing to do would be to use the money generated by the benefits of high-tech to encourage others to stick with their studies, so they, too, will be able to build a company that could also be sold for millions later on.
"In the end, an investment like this will benefit the country," Akunis wrote. "Software, hardware, and other computer-related engineers are the engine of growth for the economy. They lead the way in innovation, and eventually benefit the entire economy with the taxes they pay," he added.