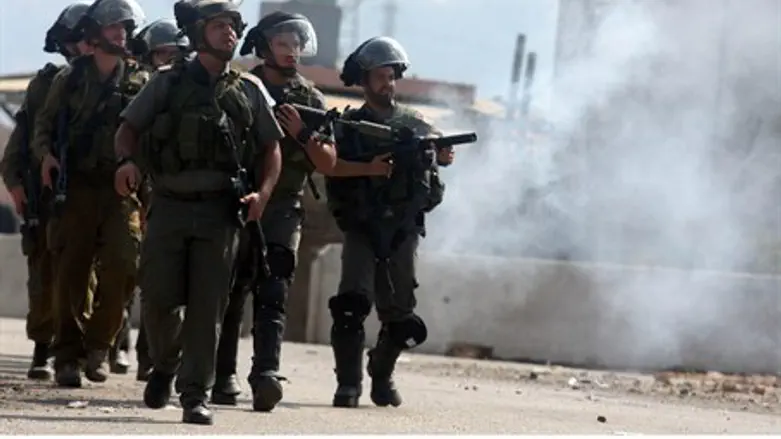 IDF activity
Israel news photo: Flash 90
A new movement has proposed a radical solution to the problem of unequal IDF enlistment in Israel: making military service completely voluntary for all Israelis.

Now the movement is set to hit Knesset, with the Knesset Lobby for a Professional-Volunteer Military, headed by MK Moshe Feiglin (Likud). The lobby will hold its first meeting on Wednesday.

The movement has supporters from across the political spectrum. MK Yisrael Eichler of the hareidi-religious Yahadut Hatorah party is to speak at the first meeting, as is former MK Mossi Raz of the far-left, secularist Meretz party.

Members of the New Liberal Party, which failed to enter Knesset, will be present as well.

The values of both Judaism and human rights movements would be better upheld through a volunteer army, the Lobby and its supporters argue.

They say canceling mandatory enlistment would not hurt the army, and quote Chief of Staff Benny Gantz, who recently said Israel needs an army that is "small and smart." Having "extra" soldiers in the army not only does not help protect Israel, but actually undermines defense, they argue.

Spokespeople for the movement said that cutting staff would make the military more financially efficient. Those who decide not to serve could start university three years earlier, and thus contribute to the workforce for longer, they said.

Attempts to force hareidi-religious men to enlist will backfire, they warned, and will cause the hareidi world to further distance itself from the IDF.