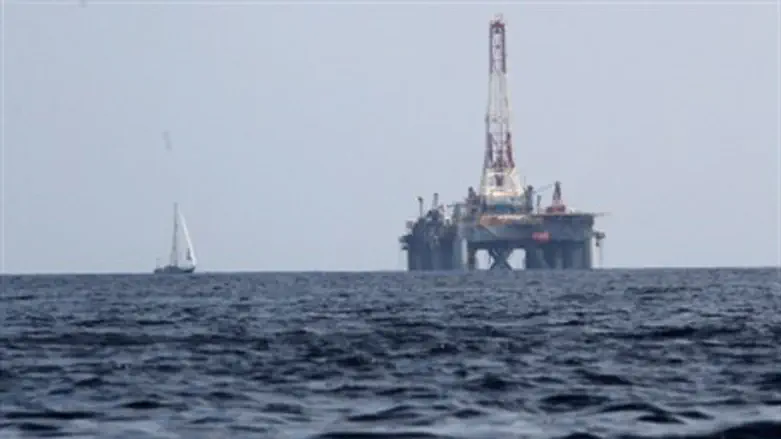 Gas rig in the Mediterranean
Israel news photo: Flash 90
A proposed limitation on the export of natural gas would kill Israel's oil and gas industry, companies are claiming.
Companies that search for oil and gas in Israel issued dire warnings Tuesday as it was revealed that the government will apparently support an initiative to limit exports to 45%.
"This decision could be a mortal blow to the gas exploration industry," said Uri Aldubi, chairman of the Association of Oil and Gas Exploration Industries in Israel.
"Reducing the amount of gas for export, after a decision made after a year of work by an expert committee, will be a source of regret for generations," he continued. "The Israeli government's inconsistency will lead international companies and foreign investors to abandon Israeli gas industries in favor of those in neighboring states."
That in turn will mean "that the energy industry remains undeveloped, and new workplaces will not be added to the Israeli market," he added.
"This is a terrible decision on the international level, too," he argued. "This is a decision that will cost Israelis money. Reducing the amount of gas for export means giving up tens of billions of shekels that could have gone into the state purse and could have helped the entire Israeli public when it came to education, infrastructure, welfare and more."