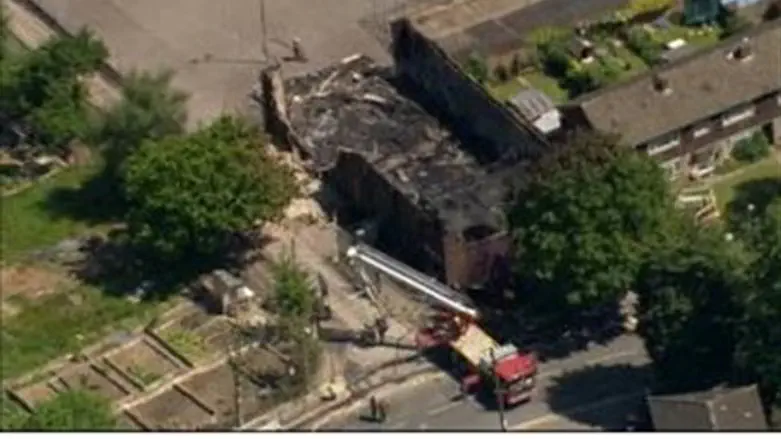 Scene of Muswell mosque fire
Reuters
A London mosque that burned to the ground last week is believed to have been burned in revenge for last month's terror attack on soldier Lee Rigby.
Grafitti that read "EDL" (English Defense League) was found scrawled on the remains of the two-story Somali Bravanese Welfare Association building in which the house of worship was located, a British newspaper reported.
Police officers from the Met's Counter-Terrorism Command have launched an investigation into the incident, one of several such attacks on mosques across the country in the two weeks following the gruesome murder -- a beheading -- in South East London.
Police told The Sun newspaper they have "started consulting and will work closely with the Somali and Islamic communities to provide support and reassurance." 
A member of the Somali charity BritSom, Ali Abu, told the newspaper, "We are all shocked by what has happened. We condemn this attack. The situation is very serious at the moment. We are appalled and deeply saddened by this attack against a peaceful community."
Scotland Yard chief superintendant Adrian Usher said that he had spoken with community leaders and assured them that a thorough investigation is being conducted. There have been no arrests made in the case thus far.