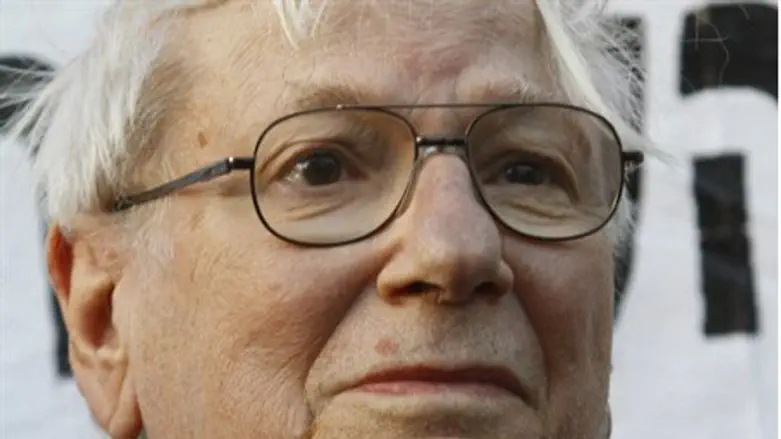 Yoram Kaniuk
Flash 90
Yoram Kaniuk, one of Israel's leading secular writers, died at age 83 Saturday.
Kaniuk was born in Tel Aviv. At the age of 17, he joined the Palmach fighting force and was wounded in 1948, during the War of Independence.
He married Miranda, a Christian woman.
In May 2011, Kaniuk petitioned the Israeli Interior Ministry to change his religion status from "Jewish" to "no religion." He cited the fact that his child and infant grandson, because they are descended from a mixed marriage, are legally of no religion, and his desire not to belong to a "Jewish Iran."
In October 2011, a district court judge approved his petition, meaning that Kaniuk was considered a Jew by nationality, but not by religion. Other Israelis said that they intend to do the same and a new verb, lehitkanyek (to Kaniuk oneself) was coined to refer to this process.
He was a frequent signatory to left-wing petitions.
Kaniuk has published 17 novels, a memoir, seven collections of short stories, two books of essays and five books for children and youth. His books have been published in 25 languages and he has won numerous literary prizes.
An international conference dedicated to the works of Kaniuk was held at Cambridge University in March 2006.
One of his books, Sus Etz, was made into a film by director Yaki Yosha. The theme song was written by Yankale Rotblit (words) and Shmulik Kraus (music). This version is sung by Gidi Gov.