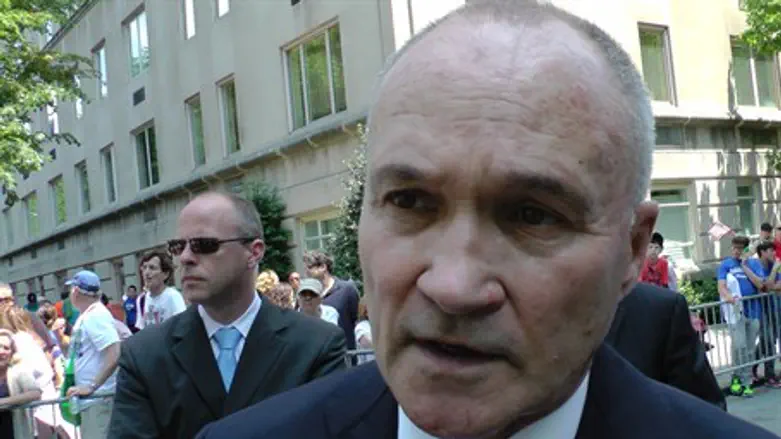 Ray Kelly
Eliran Aharon
NYPD Police Commissioner Ray Kelly spoke to Arutz Sheva about Sunday's gathering of thousands of Jew in New York City to celebrate the Israel Day Parade.
The parade is "a manifestation of the support that this community has for the state of Israel," he said.  "Our job is to see that it that that is an enjoyable and safe event."
"I think we do that and do it well."
The police department has "a very strong relationship with Israel…We have our officers in Israel. We have exchanged information."
"I think that our relationship with the Israeli government and law enforcement is stronger than ever," he said.