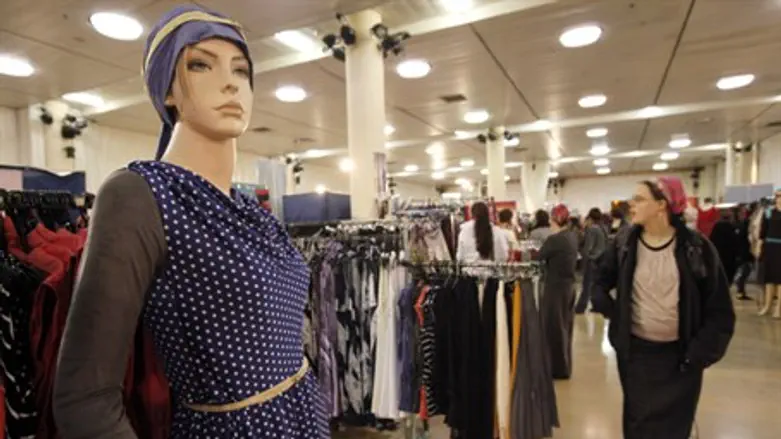 clothing store
Flash 90
Iconic British designer John Galliano, who was fired from his position at Dior in 2011 for making drunken anti-Semitic and racist tirades, says he is "grateful" for his fall from grace because it forced him to confront his drug and alcohol problems.
In what was billed as the designer's first sober interview since the career-shattering scandal that saw him ousted from the French fashion powerhouse, Galliano told Vanity Fair he had been in denial about his substance abuse for years.
"It sounds a bit bizarre, but I am so grateful for what did happen," Galliano told the magazine in an interview published Tuesday on its website.
"I have learned so much about myself. I have re-discovered that little boy who had the hunger to create, which I think I had lost. I am alive."
The 52-year-old was hit with suspended fines totaling 6,000 euros ($8,400) after being found guilty of making anti-Semitic insults in public – an offense under French law -- following separate incidents in 2010 and 2011.
Galliano underwent treatment at an Arizona rehabilitation center in the wake of the scandal, which broke after the emergence of a video capturing his anti-Jewish rant towards fellow patrons in a Parisian bar.
Galliano told Vanity Fair he remained baffled by the nature of his remarks, insisting he "didn't mean" what he said.
"It's the worst thing I have said in my life, but I didn't mean it ... I have been trying to find out why that anger was directed at this race," he said.
Galliano, who spent nearly 15 years at Dior, is widely considered to be one of the most brilliant fashion minds of his generation.
New York's Parsons School of Design last month cancelled a workshop set to be given by Galliano over residual effects over the anti-Semitic controversy.