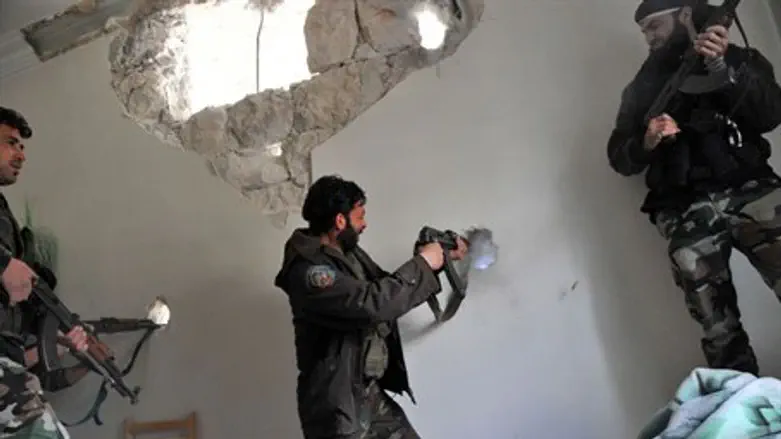 Rebels clash with Syrian government forces
AFP file
Reporters working with the French paper Le Monde may have solid proof that chemical weapons were used in Syria. The reporters spent several weeks with rebels on the front lines of Syria's bloody civil war, and returned with samples of weapons used by President Bashar Assad's army.
The samples are undergoing testing, and final results are expected within the next several days.
Le Monde reporters previously exposed the Syrian Army's use of chemical weapons, reporting from first-hand experience that attacks had caused blurred vision and respiratory difficulty.
They also quoted doctors and other witnesses describing the aftermath of chemical weapons attacks.
In April, United States officials reported that U.S. intelligence had found with "various degrees of confidence" that chemical weapons had been used in Syria. The Syrian opposition responded by calling on U.S. President Barack Obama to follow through on previous statements calling the use of chemical weapons a "red line."
Prime Minister Binyamin Netanyahu has warned Members of Knesset to refrain from voicing concern over evidence of chemical weapons use, despite fears that Assad's weapons could be used to target Israel.
Israel's Civil Defense Corps held two countrywide air raid drills yesterday, one during school hours and one in the evening when most people have reached home. The demand for government-allocated gas masks has also risen in recent days.