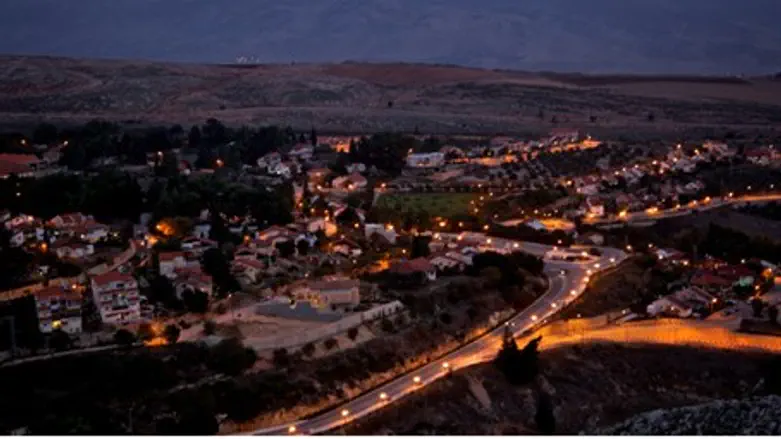 Metula
Flash 90
Residents of the northern Israeli town of Metula, which is close to the border with Lebanon, reported hearing a loud explosion on Sunday night, possibly a result of a rocket or mortar attack.
The IDF could not confirm that such an attack had indeed taken place, but said that security forces were combing the area to determine what caused the explosion.
The Lebanon-based Al-Mayadeen television network, meanwhile, reported Sunday night that "a missile was fired from Marjayoun in southern Lebanon into Israel." The network is affiliated with the Hizbullah terror group.
According to the report, "it is not known where the missile fell and whether there were casualties". The IDF Spokesperson's Unit said it was investigating.
The possible attack comes several days after an incident in which Israel destroyed an unspecified Syrian target, after fire from the Syrian side of the Golan Heights border damaged an IDF vehicle.
The Syrian army claimed that it destroyed an IDF vehicle in the Golan Heights which crossed the ceasefire line. The IDF denied this but admitted that the vehicle had been damaged.
Chief of Staff Benny Gantz later warned Syrian President Bashar Al-Assad that the IDF will not allow him to escalate the situation along Israel's northern border.
The ongoing civil war in Syria has spilled over into Lebanon as Hizbullah continues to fight against rebels alongside Assad's troops.
On Sunday morning, two rockets exploded in southern Beirut. The rockets hit the Hizbullah-dominated neighborhood of Dahiya, injuring at least four people.
Hizbullah head Hassan Nasrallah vowed Saturday to continue the group's support for Assad.