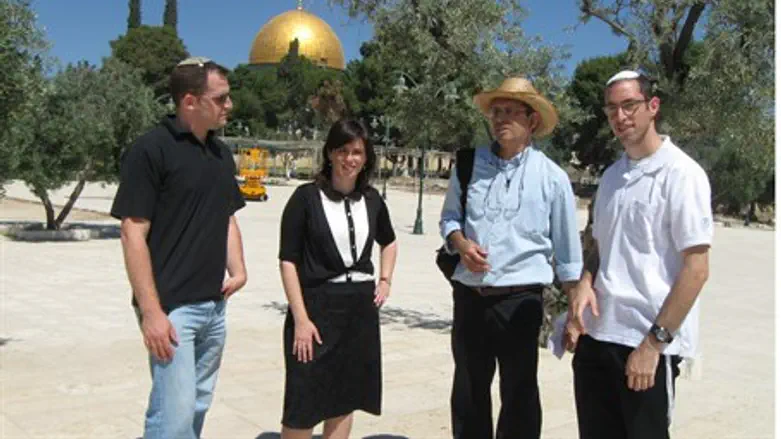 MK Hotovely (second left) on the Temple Mount
Ezra Gabay
On the eve of her wedding Monday, MK Tzipi Hotovely ascended the Temple Mount Sunday morning, reviving an old but long-standing custom that brides visit the Mount before their weddings. Hotovely was accompanied by members of her family, and was guided by Nadav Shragai, veteran journalist and Jerusalem historical researcher.
Hotovely arranged her visit with top police officials, explaining that the purpose of the visit was personal, not political.
Speaking after the visit, Hotovely said that "ascending the Temple Mount before my wedding tomorrow is important to me personally. Establishing a family and a house in the Jewish people is not a personal matter, but something that affects all of the Jewish people, akin to rebuilding the destroyed places of Jerusalem." A visit to the Temple Mount, site of the destroyed Holy Temple, was very appropriate, she said.
In addition, Hotovely said, "this is the holiest spot for the Jewish people, and all Jews should have free access to it. The limitations on visits to the Mount by public officials are improper," she added.