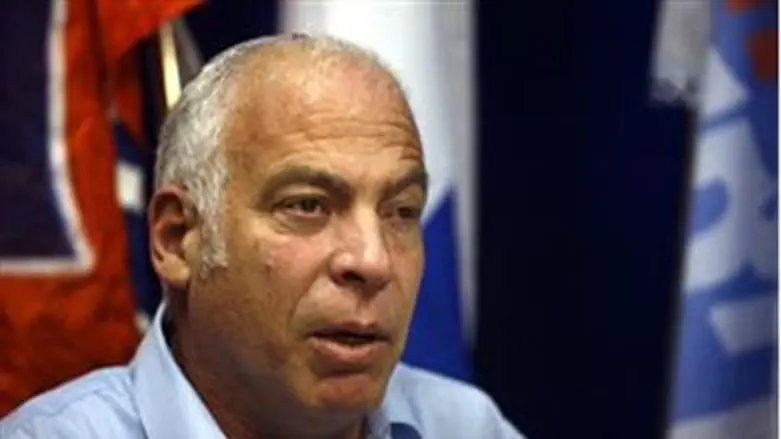 Uri Ariel
Israel news photo: Flash 90
Housing Minister Uri Ariel (Bayit Yehudi) said on Friday that his party intends to demand that the Perry Committee on Equal Burden of Service also introduce legislation that will require Arabs, not only hareidi-religious Jews, to enlist in the army. His comments come as the Cabinet prepares for a vote Sunday on the Committee's recommendations.
"During the discussions on Sunday we will insist on enlistment of minorities no less than that of the hareidi community," Ariel said.
"The reality in which burden-sharing is demanded only of one public and not of another public is inappropriate and unjust, and we demand equality toward everyone," he added.
The Bayit Yehudi has also said that it is against the intention to extend the IDF service time for hesder yeshiva students to 24 months.
The Yisrael Beytenu party has also indicated that it wants the Committee to address the matter of Arab enlistment, demanding that the necessary budget for enforcing Arab enlistment be included in the bill that the government is set to discuss.
The faction's representative in the Perry Committee, Minister of Public Security Yitzchak Aharonovitch, said Thursday that "While the bill includes important provisions that Yisrael Beytenu insisted upon, including lengthening the period of service of the hesder yeshiva soldiers, and criminal sanctions against draft evaders, it still lacks meaningful elements, regarding the sources for the budget that will pay for implementation of the law, and regarding the service of minorities, regarding whom the law should say that they, too will be recruited after a 5 year transition period."
Aharonovitch said that for this reason, if the bill is brought before the cabinet for a vote Sunday in its present form, all of the Yisrael Beytenu ministers will vote against it.
The Perry Committee on Thursday filed its recommendations with the government. The law proposed by the Committee would allow for up to only 1,800 top yeshiva students to remain fully exempt from service for as long as they were in yeshiva. Others would be drafted at age 18, but can defer service for 3 years. The committee recommended that the changes go into effect 3 years from now.
Individuals who do not report for the draft will be criminally prosecuted. Yeshivas that encourage their students not to register for the draft will be punished by losing their state funding, while yeshivas with a high percentage of draftees will be rewarded.
MK Eitan Cabel (Labor) said on Friday that the Committee's report does not offer real solutions.
"Real equality means enlistment at age 18, without deferral and without 'maybe,'" Cabel wrote on his Facebook page.
The proposal ignores social realities, Cabel wrote. "Hareidi men will keep getting married at a young age. Some of them will get out of service altogether, and as for the rest, it will be so expensive to keep them [as soldiers] that it will not be worth it for the IDF to enlist them."
(Arutz Sheva's North American Desk is keeping you updated until the start of Shabbat in New York. The time posted automatically on all Arutz Sheva articles, however, is Israeli time.)