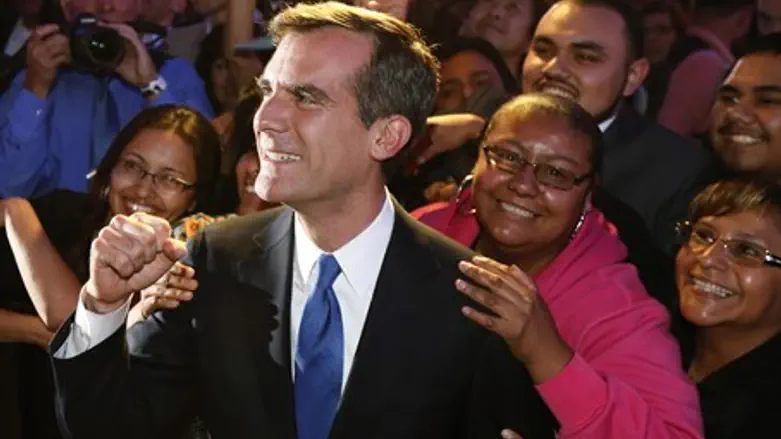 Garcetti
Reuters
Eric Garcetti won the race to be the 42nd mayor of Los Angeles, and became the first Jewish mayor in the history of the City of Angels.
City Controller Wendy Greuel conceded defeat early Wednesday to Garcetti, who is a City Council member and former council president, according to the Los Angeles Times.
Garcetti, 42, will succeed Antonio Villaraigosa, who was unable to run again because of term limits. Garcetti takes office July 1.
"Thank you Los Angeles -- the hard work begins but I am honored to lead this city for the next four years," Garcetti tweeted shortly before 3 a.m. PT. "Let's make this a great city again."

Garcetti is the first person of Jewish faith to lead Los Angeles. His mother is of Russian Jewish descent. His father, former Los Angeles County District Attorney Gil Garcetti, is Mexican American of Spanish and Italian descent. During the campaign, the mayor-elect described himself as having "an Italian last name" and being "half Mexican and half Jewish." At the age of 42, Garcetti is also the youngest Los Angeles mayor in more than a century.
He was an early backer of Barack Obama's presidential bid and campaigned for him in Iowa in 2008. Garcetti was co-chairman of Obama's campaign in vote-rich California during the 2012 election.