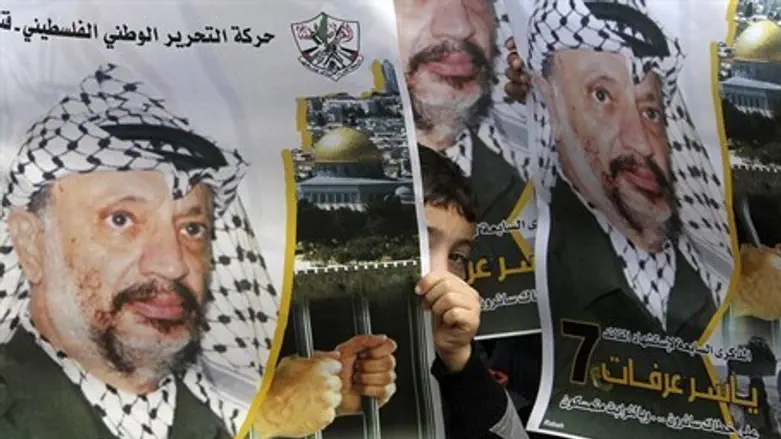 Arafat posters
AFP photo
The Israeli-Arab city of Sakhnin is planning to name streets for two of Israel's most famous enemies, according to MK Miri Regev (Likud Beytenu).
City officials in Sakhnin are planning to name a street for deceased Palestinian Authority Chairman Yasser Arafat, "a mass murderer and terrorist," she said. A second street is to be named for Gamel Abdel Nasser, "The Egyptian President who took a hawkish stance against Israel, called to destroy it, closed the Suez Canal and began the Six Day War."
Arafat waged a long campaign of terrorism against Israel. In the 1990s he agreed to negotiate with the Jewish state, but a short time later he launched the "Intifada" terror war in which several thousand Israelis were killed or suffered life-changing injuries in suicide bombings and other attacks.
"This isn't a dream," Regev wrote on Facebook. "There are those in Sakhnin who think that in the name of freedom of expression, Israel should compromise our values as a Jewish, Zionist nation."
Regev said she will fight the plan to honor Arafat. "There is no dispute that Israel is the only democracy in the Middle East. But will Israel, in the name of those values, give honor to her cruelest enemies? No way," she wrote.