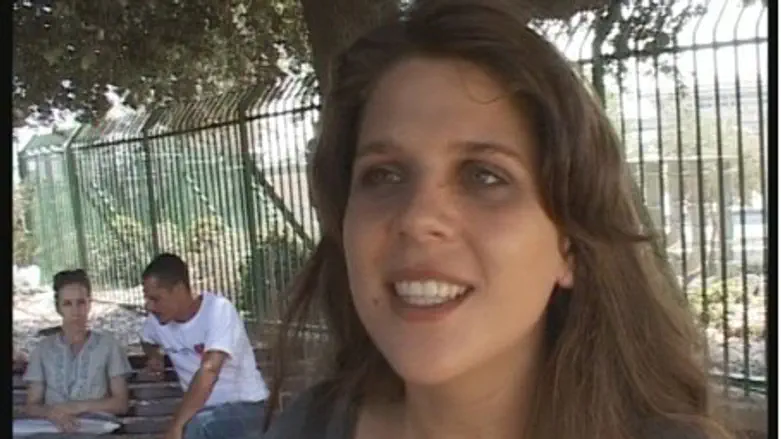 Daphni Leef
Israel News photo: Yoni Kempinski
The summer of 2013 is likely to be a "hot" one politically in Israel, as protest groups who were active during the "cottage cheese protests" of 2011 promised to take to the streets again. Daphni Leef, one of the leaders of the protest against high prices that, some analysts claim, led to the elevation of Yesh Atid to political power, said that, ironically, the leader of that party, Finance Minister Yair Lapid, did not learn the lessons of the 2011 protest.
The threatened protests come on the background of a tight budget proposed by Lapid, that would see state subsidies and payments on a wide range of services cut, coupled with tax increases that would mostly affect the middle class and the poor. "People have no faith in the political system," she said. "It's fine that new people enter the political system promising change, but it doesn't change the problem is that people have no faith in the system itself."
Lapid, Leef admits, has a very tough job, "but there are things he can do. For example, next week there is a government debate on exporting natural gas. Let's see if they take the profits from that export and use it to reduce the cost of living."
Leef doesn't think that will happen. "We are tired of being 'suckers,'" she said, and this summer's protests will, she is convinced, do something to change the situation. Labor mega-federation Histadrut chairman Ofer Eini is also convinced. In an interview on Voice of Israel public radio Thursday, Eini said that unions would join the protests, if they indeed took place. "I believe that a different, more 'merciful' budget that did not hurt as many people could have been developed. I hope we will be able to come to an understanding with Lapid on these issues," Eini said.