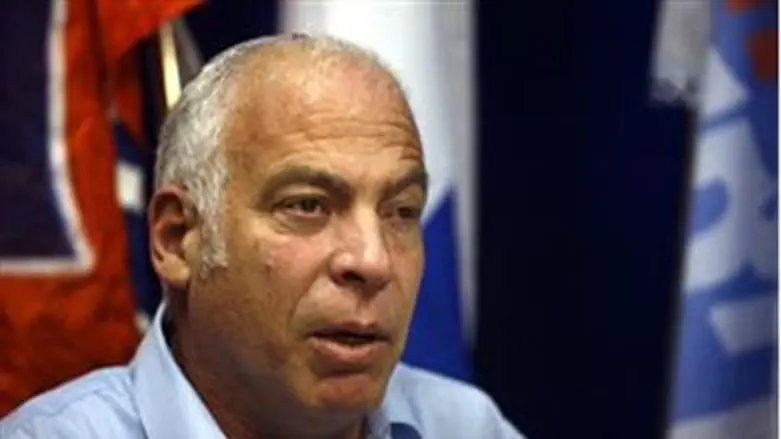 MK Uri Ariel
Israel news photo: Flash 90
Construction and Housing Minister Uri Ariel (Bayit Yehudi) used vague wording Tuesday when asked if the Bayit Yehudi party would vote against the proposed budget if Prime Minister Binyamin Netanyahu follows through on a reported decision to freeze Jewish construction in Judea and Samaria.
Min. Ariel refused to confirm the report about the freeze, and about a meeting on the subject between him and Prime Minister Netanyahu. "I do not confirm things that I do with the Prime Minister," he told IDF Radio. "I cannot respond to that."
When asked about his commitment several weeks ago, to vote against the budget unless construction is allowed to take place throughout Israel, he replied evasively: "I said that if the budget does not reflect construction we will consider our support for the budget. I usually stand behind my word, and I will do so this time, too."
The interviewer asked Ariel about his "threat" to vote against the budget, Min. Ariel replied, "We do not have this word, 'threat,' in our vocabulary. We do not issue threats, certainly not toward the Prime Minister. We either do something or we do not."
"When I published this statement, I knew that the budget was coming," he added. "We need to wait. There are talks and contacts and I cannot say at present what will happen in the vote Monday."