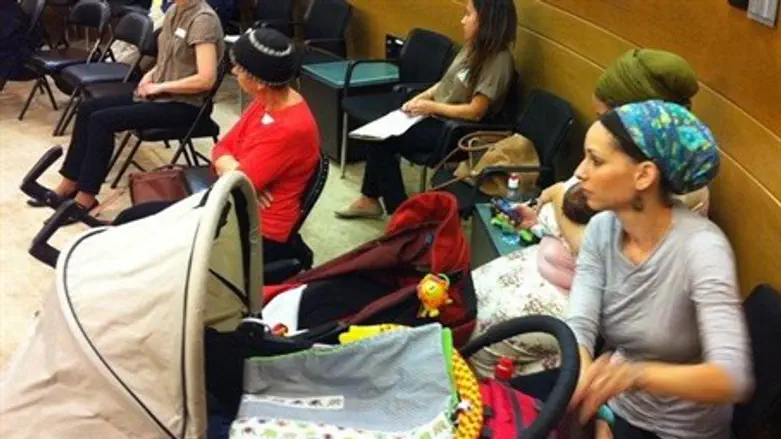 Women
Yuval Moreno
A special session for women's prayer will be held at Beit El on Thursday. The date is the Eve of Rosh Hodhesh Iyar, which is believed to be an auspicious time for recitation of the Prayer for One's Children, composed by the 16th century rabbi known as the Holy Shelah.
Those wishing to attend will meet at the Observation Tower at Pisgat Yaakov at 5:45 p.m. Thursday. The program includes a short guided tour of Jacob's Rock, followed by the recitation of the Prayer for One's Children at the very spot believed to be where Jacob dreamt the dream described in the Book of Genesis.
This will be followed by a lecture by Bat Sheva Kilav on Women and Prayer, and "Women's Dancing, or Prayer in Motion," at the Beit El Cultural Hall.  
The Holy Shelah, Rabbi Yeshayahu Halevy Horovitz wrote that the eve of the first day of the month of Sivan is the most auspicious time to pray for the physical and spiritual welfare of one's children and grandchildren, since Sivan was the month that the Torah was given to the Jewish people.
He composed the special prayer to be said on this day, known as the Tefillat HaShlah – the Shelah's Prayer. 
Those wishing to participate are advised to take Egged Bus number 170 at 4:30 p.m. from the Jerusalem Central Bus Station.