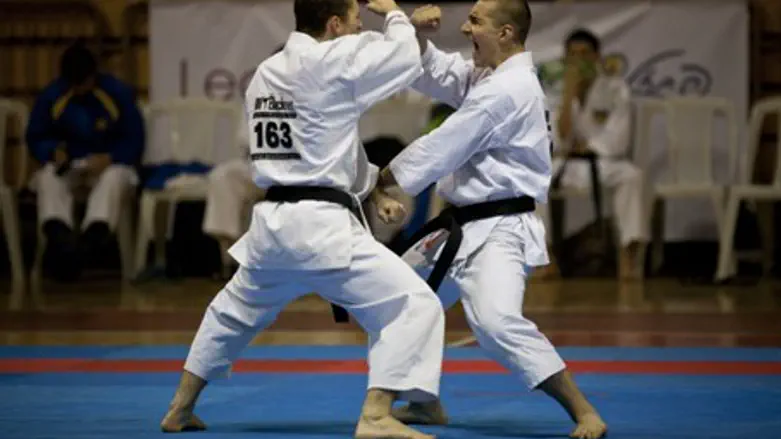 2011 European Traditional Karate Championship
Israel news photo: Flash 90
A 17-year-old Israeli youth from the town of Nofim in Samaria (Shomron) won a European championship last week. Nir Shovinsky took first place for his mastery of the kyokushin kaikan style of karate.
Shovinsky is the Israeli champion in kyokushin kaikan.
He faced off against 349 competitors from 16 countries at last week's match in Switzerland.
A second youth from Samaria, 13-year-old Gal Gerbash, left last week for a second championship – an international judo competition in the Czech Republic.
Shovinsky and Gerbash were invited to visit the Samaria Regional Council, which gave them its good wishes along with a scholarship for each.
"We see great importance in promoting sport and excellence in sport in Samaria," said acting Regional Council head Yossi Dagan. "Shovinsky's many accomplishments, and this latest important accomplishment, strengthen sport in Israel and Samaria and are a source of pride."
Shovinsky said, "It was very moving to stand on the podium and win gold for Israel at an international competition. I hope to keep achieving new things and excelling in karate, and to bring pride to Israel and Samaria."