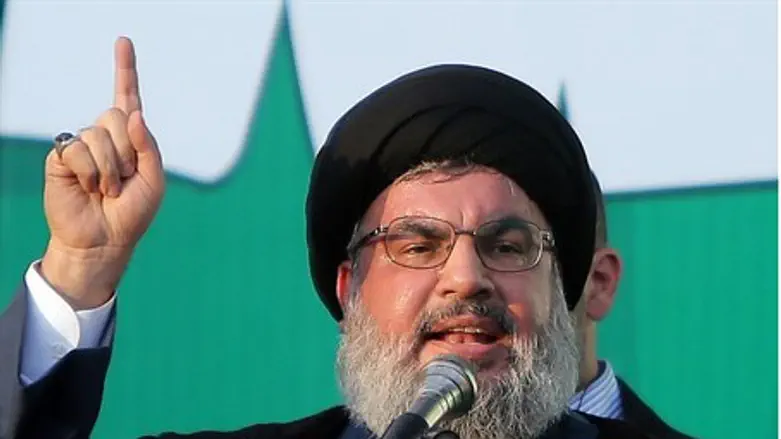 Lebanon's Hizbullah chief Hassan Nasrallah
AFP file
The Syrian opposition on Wednesday denounced threats from the head of Hizbullah and warned the Lebanese Shiite group against any intervention in the Syrian conflict.
"The Syrians and the Lebanese hoped... that the Hizbullah leadership would stop their attacks on Homs and Damascus and take into account the gravity of the situation in the region," the Syrian National Coalition said in a statement, according to the AFP news agency.
"But they heard nothing but threats... and warnings against setting the region on fire and an admission of their interference in Syrian affairs," the key opposition grouping said.
Hizbullah chief Hassan Nasrallah acknowledged on Tuesday evening that members of his group are fighting inside Syria and suggested Iran and other states could intervene to support the Syrian regime against rebel fighters.
President Bashar al-Assad has "true friends in the region who will not allow Syria to fall into the hands of the United States, Israel and 'takfiri' groups," he said, according to AFP.
"If the situation gets more dangerous, states, resistance movements and other forces will be obliged to intervene effectively in the confrontation on the ground," he added.
"You will not be able to bring down the regime militarily," Nasrallah told Syria's rebel forces. "The battle is still long."
The Syrian opposition has long accused Hizbullah of dispatching fighters to battle alongside government forces, and the Coalition called on the Lebanese government "to immediately put an end to Hezbollah military operations in the regions close to the Syrian border."