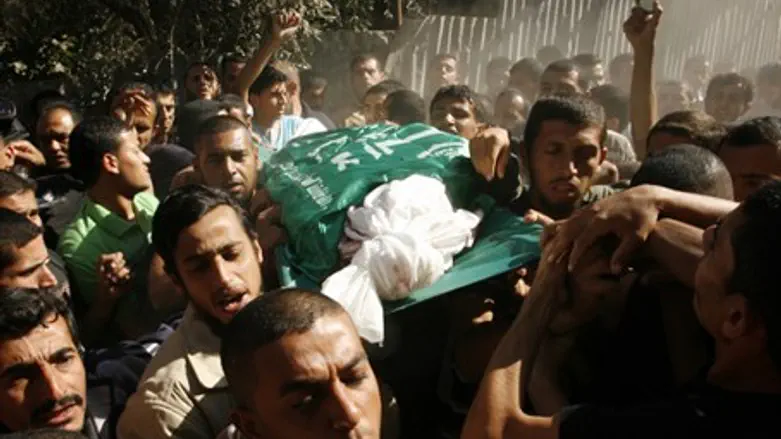 Funeral for terrorist killed in airstrike (ar
Israel news photo: Flash 90
The IAF killed a senior terrorist in Gaza on Tuesday morning. The Shin Bet, Israel's internal security service, identified the target as Haitham Ziyad Ibrahim al-Mishal.
Mishal, 25, was behind an attack two weeks ago in which rockets were fired at the city of Eilat.
He was previously affiliated with the Salafim-Jahadim terrorist group, but in recent years had switched to working with a variety of terrorist groups, helping each with his knowledge of weapons. He focused on creating rockets and bombs to be used against the IDF and Israeli civilians.
One of the groups he worked with was Aknaf Beit el-Makdas, a Salafi Muslim terrorist group affiliated with the Global Jihad.
Shin Bet sources said Mishal was killed as a preventative measure due to his ongoing involvement in terrorism. They noted that Hamas had been aware of his activities, but neglected to take action to stop him.