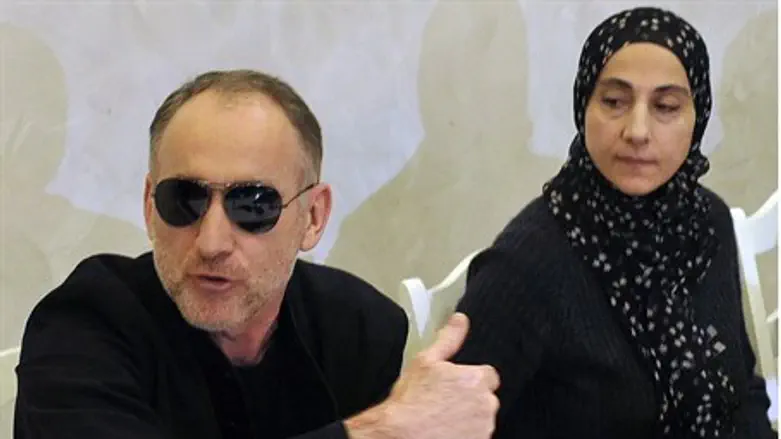 Anzor Tsarnaev, father of the suspected Bosto
AFP file
The father of two brothers accused of bombing the Boston Marathon has been hospitalized, preventing his departure for the United States, he said Sunday.
Anzor Tsarnaev told the Ria Novosti news agency he had left Makhachkala, capital of the Russian republic of Dagestan, for Moscow to catch a flight to the United States but had to be hospitalized due to a sudden rise in his blood pressure, the AFP news agency reported.
"I am in hospital but not in Moscow," Tsarnaev said, refusing to state his location.
"Due to the illness I've decided to put off for the moment my journey to the United States," he added.
Tsarnaev had told a news conference on Thursday that he wanted to go to the United States "to clear everything up" after one of their sons was killed and the other injured and captured following the bombing of the Boston Marathon that killed three and injured 264, according to AFP.
"I want to see my youngest son and bury my eldest," Tsarnaev said of Dzhokhar, 19, who has formally been charged with federal terror offences, and Tamerlan, 26, killed in a shootout after the April 15 bombings at the finishing line of the prestigious race.
The parents of the two suspects spoke to reporters in Dagestan, where they were when the marathon bombings took place.
Their mother Zubeidat, in a hugely emotional intervention, accused U.S. security services of needlessly killing her eldest son and tearfully expressed regret that the family ever moved to the United States.
The parents have recently been living in Dagestan, an overwhelmingly Muslim region on the Caspian Sea where the family briefly stayed before leaving for the United States.
Anzor is an ethnic Chechen born in Kyrgyzstan while Zubeidat is an ethnic Avar who hails from Dagestan itself. The brothers spent most of their youth in Kyrgyzstan before the family moved to Dagestan and then the United States.
The surviving bombing suspect, Dzhokhar, is being held at a federal prison medical centre where he was transferred early Friday after spending several days in the same hospital as some of his alleged victims in Boston.