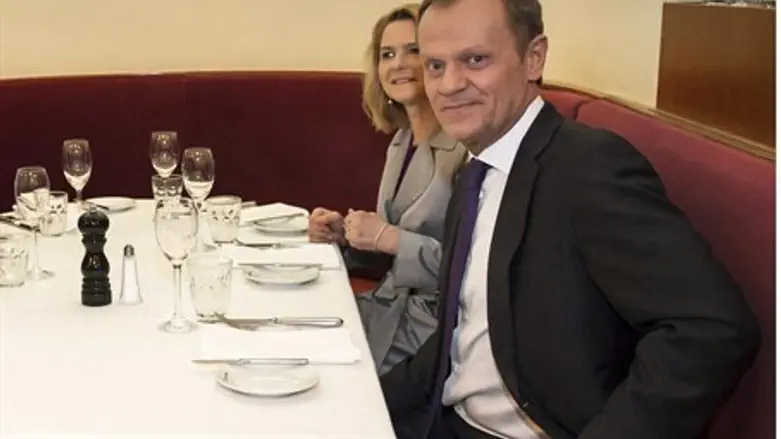 Polish Prime Minister Tusk
Reuters
The Polish government has drafted regulations aimed at reducing animals' suffering and permitting kosher and halal slaughter.
 In December 2012 the Polish Constitutional Court banned the practices of Jewish shechita and Muslim dhabiha livestock slaughter, following a campaign led by animal rights groups.
In a statement on Tuesday, Prime Minster Donald Tusk said the new regulations, which still have to be adopted by the Sejm, the Polish parliament, will "eliminate the most shocking methods of animal slaughter," the Polish Press Agency (PAP) reported.  
Tusk specified that the slaughter of animals in rotating cages is one practice that will not be reinstated.
According to the practice, the animal is placed in a steel cage turned upside down, with only its head sticking out, and then the throat is cut.
The amendment to the law on the protection of animals will further insist that any slaughter of livestock be carried out in a slaughterhouse, Polskie Radio reported.
The ministers of the environment and agriculture had been assigned to work on "reducing the suffering of animals as much as is possible," Tusk added.  
The Polish Jewish community has maintained that kosher slaughter remains protected under the 1997 Act on the Relation of the State to the Jewish Communities in Poland, which states that kosher slaughter may be performed in accordance with the needs of the local Jewish community.