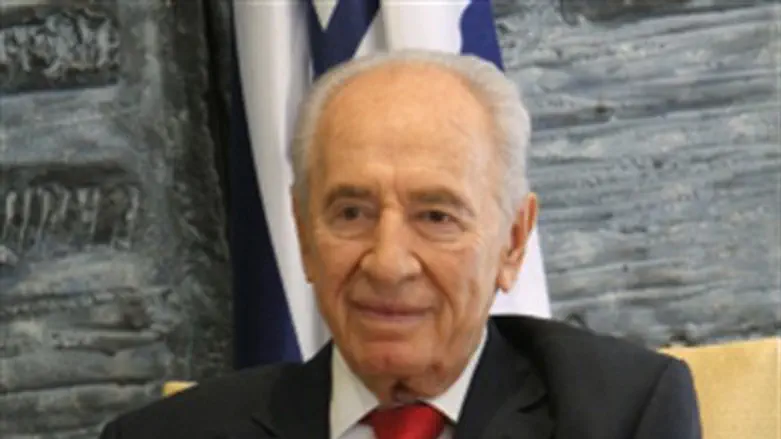 President Shimon Peres
Israel news photo: Flash 90
Israeli President Shimon Peres is set to meet Pope Francis on a three-day visit to Italy that will begin on Monday.
Peres will also hold a series of diplomatic meetings with the President and Prime Minister of Italy, and take part in a ceremony in the city of Assisi.
At the ceremony he will receive the Medal of Honor for Peace and will be greeted by "hundreds of Franciscan monks" at the central Basilica, according to an official statement.
"Peres will raise the issue of furthering peace and stability in the Middle East, progressing peace talks between Israel and the Palestinians... and the deepening of relations between Israel and the Vatican," the statement said.
Peres invited Pope Francis to Israel following his election in March, saying he "represents devotion, the love of God, the love of peace, a holy modesty and a new continent which is now awakening."
"He'll be a welcome guest in the Holy Land, as a man of inspiration that can add to the attempt to bring peace in a stormy area," said Peres.
Francis's predecessor Benedict XVI visited the Holy Land and met Peres in 2009.