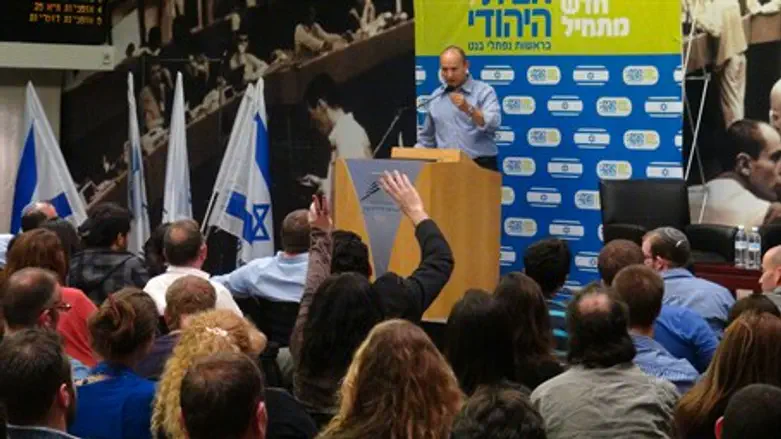 Naftali Bennett
Yoni Kempinsky
The Bayit HaYehudi (Jewish Home) party is "opening itself for all of Am Yisrael- the religious, the secular-- everyone," said party leader Naftali Bennett in an interview with Arutz Sheva.
"When we wake up in the morning we take care of every person in Am Yirael and the State of Israel," said the newly appointed minister of economy and trade.
The party, which has previously been geared toward a mainly religious audience, launched the party's secular branch in a special event held Thursday night in Tel Aviv.
We received research results today that showed that many supporters in the election were not observant, Bennett said. "This is good news. We want to lead the country."
The party, founded on a Zionist and nationalist platform, came in fourth in the January election with over 9 percent of the vote and 12 Knesset seats.