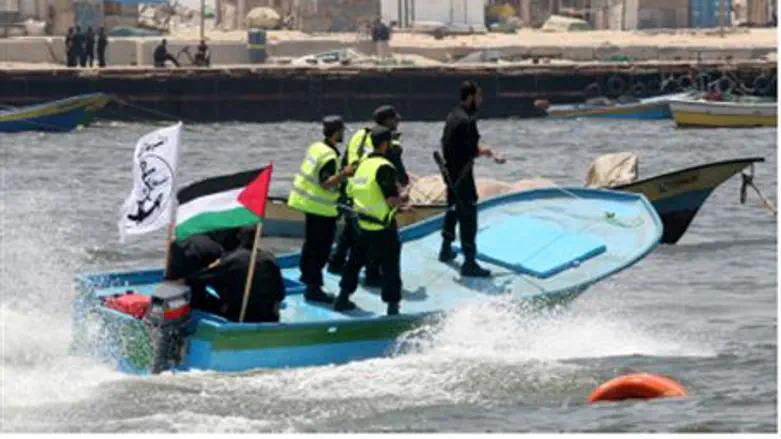 Gaza Coast
Israel news photo: Flash 90
Hamas security forces in Gaza have banned fishermen from working since Monday, a human rights center said Wednesday, the Ma'an News Agency reported.
Naval security forces have reportedly imposed a ban on fishing early Monday morning for "security reasons," according to the Al-Mezan center for human rights.
Sources in Gaza told Ma'an that the ban was likely imposed after three prisoners escaped from jail on Monday.
According to anonymous pro-Israel blogger Elder of Ziyon, "the possible reason for the ban implies that people can sneak into and out of Gaza via boat. If so, Hamas' 'security reasons' for the ban is far less compelling than Israel's security reasons to limit the zone where boats can sail."