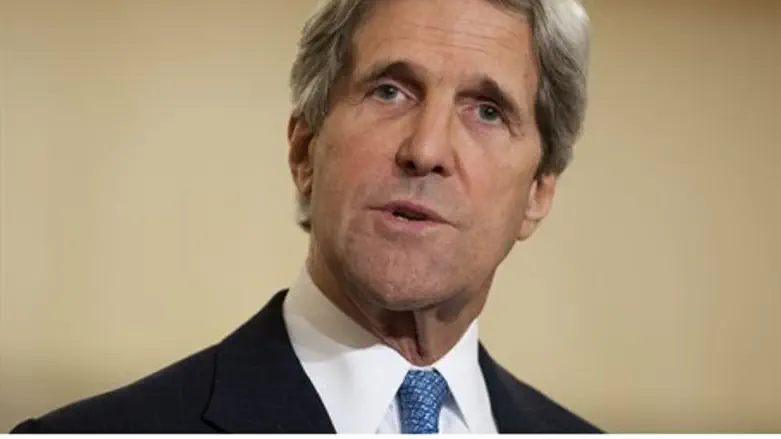 John Kerry
AFP photo
US Secretary of State John Kerry again warned Wednesday that time was slipping away to reach a Middle East peace deal, and for the first time said there may only be a year or two left.
Appearing before US lawmakers for the first time since becoming America's top diplomat in February, Kerry said his three trips to the region already were proof of his commitment to try to find a way to resume peace talks, AFP reported.
The Obama administration is "trying to find out what is possible," Kerry told the House foreign affairs committee, as he laid out the State Department's priorities for the 2014 budget.
He stressed he had no plan so far to lay out before Congress "because we're in the process of working that out with the critical parties."
"But I can guarantee you that I am committed to this, because I believe the window for a two-state solution is shutting. I think we have some period of time -- a year to year-and-a-half to two years -- or it's over," Kerry warned.
Kerry, who has just returned from his fourth overseas trip during which he traveled to both Israel and areas under Palestinian Authority control, said he had found on both sides "a seriousness of purpose, a commitment to explore how we actually get to a negotiation."
"We all have some homework to do. We're doing that homework. And I ask you simply give us a little bit of time here," he added.
The top US diplomat is currently working on a plan – which is planned to run alongside the political peace process – to try to boost the Palestinian Authority economy as part of efforts to restore some trust between the two sides.