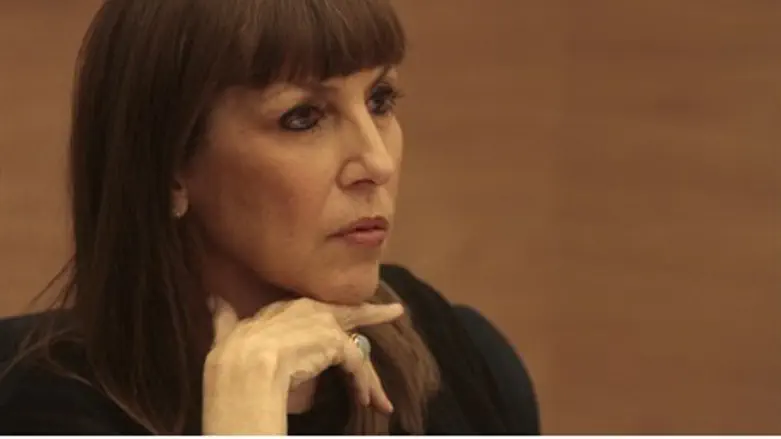 Limor Livnat
Flash 90
Minister of Culture and Sport Limor Livnat celebrated Israel Independence Day in New York City this year. Livnat spoke to Arutz Sheva from New York, and shared her Yom Ha'atzmaut (Independence Day) message.
Livnat first wished a speedy recovery to all of those wounded in the bombing at the Boston Marathon.
Israel has made tremendous progress in the 65 years since its establishment, Livnat said. She noted that Israel has more companies on the NASDAQ stock market than do India, China, or many other countries far larger than the Jewish State.
"We are a technology giant," she said. "We tend to complain among ourselves about the difficulties, and we really are not a simple country.
"But with all that, we should remember that we have great brains. There is reason for pride," she said.
Israelis can "look back with pride, and look forward with a lot of hope. This small nation can hold its head up high," she concluded.