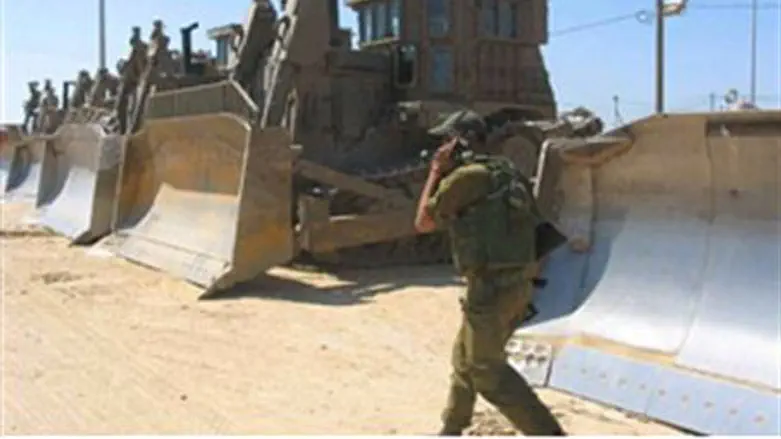 IDF Bulldozers
Flash 90
An explosive charge blew up Tuesday morning near an IDF force operating next to the perimeter security fence at southern Gaza. No one was hurt. A bulldozer was slightly damaged.
This is the first such incident since Operation Pillar of Defense in November.
The IDF force was carrying out routine work for exposing explosive charges.
AFP quoted sources from inside enemy Hamas-controlled territory as saying that a number of tanks accompanying military bulldozers penetrated more than 100 meters into Gaza "and began razing it."
One local resident reportedly said he heard a large explosion that "came from a planted explosive" device and saw one of the bulldozers catch fire.