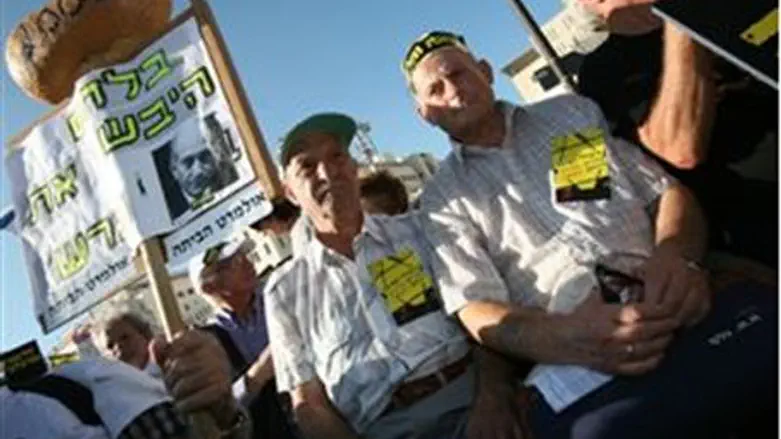 Holocaust survivors
Israel news photo: Flash 90
Israel will put another 100 million shekels per year toward care for Holocaust survivors, Finance Minister Yair Lapid announced Sunday. In total, an extra 400 million will go toward care for survivors until 2017.
Lapid announced two weeks ago that fifty million shekels will be transferred immediately in order to resume the provision of nursing care that had been stopped due to a lack of funding.
He revealed the latest plan during Sunday's Cabinet meeting. "We will not stand idly by," he declared.
Prime Minister Binyamin Netanyahu mentioned recent attacks on the elderly while addressing the Cabinet. "We will not tolerate this," he said. "We will put the entire weight of the government of Israel behind preventing these criminal acts, and punishing the perpetrators."
"We have a deep obligation to the elderly in general, and to Holocaust survivors in particular," Netanyahu said. "We are obligated first and foremost to ensure their welfare, their security and their welfare."
The government will give another 15 million shekels toward providing medicine for Holocaust survivors, he said. "These people survived the horrors of the Holocaust, they were part of Israel's wars, they built the state of Israel… We have the obligation to help in whatever they need."
Minister of Internal Security Yitzchak Aharonovich presented the Israel Police's plans to fight violence against the elderly.