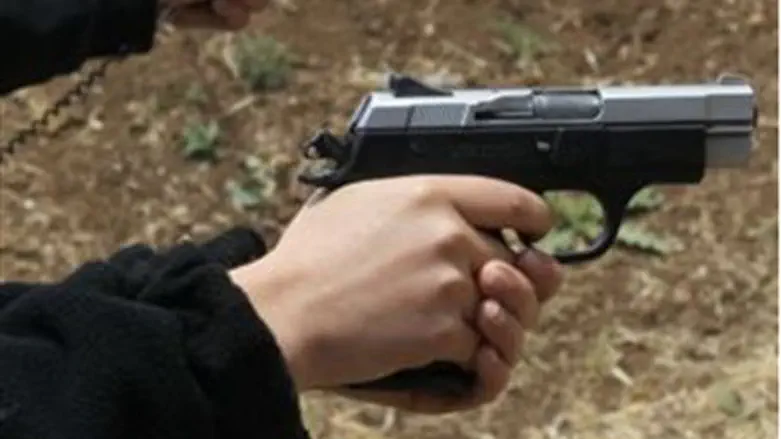 Handgun
Israel news photo: Flash 90
Recent murders committed by security guards using their weapons from work have intensified a battle to keep guards from bringing their weapons home.
"The murders in recent weeks using weapons that belonged to guards mandate us to reexamine our policy of gun ownership in Israel," MK Miri Regev (Likud) wrote Friday on her Facebook page.
Regev, who heads the Knesset's Internal Affairs Committee, said, "The Internal Affairs Committee will discuss this issue again. I intend to create legislature that will change the current reality by requiring guards to leave their weapons when their shifts end."
On Thursday night a woman in her early 30s was murdered in Ashkelon. The killer was a security guard in his 60s, the son of an elderly woman who the victim worked for as a caretaker. He used a gun provided by the security company he worked for.
Several days earlier an off-duty security guard shot his wife to death during an argument in the couple's car.

MK Michal Rozin of Meretz called to change gun laws as well. In an appeal to Minister of Internal Security Yitzchak Aharonovich, she wrote, "Another murder that could easily have been prevented with a little more attention on the authorities' part to enforcing protocol. We must reduce the number of weapons in private hands, and I call on the minister to immediately implement his order regarding leaving weapons at work."