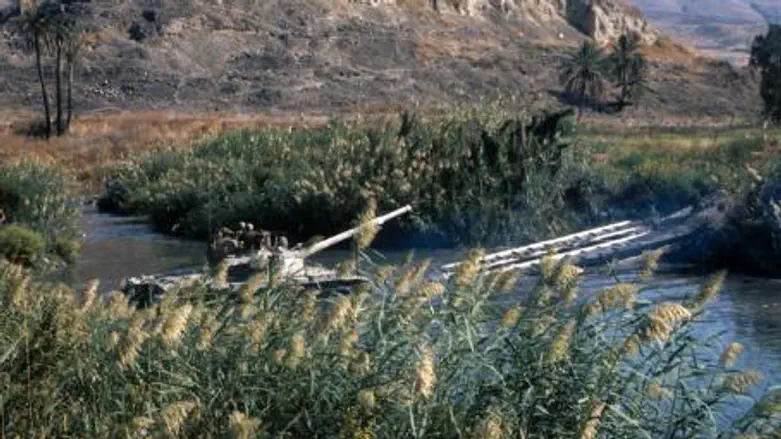 Jordan River
Israel news photo: Flash 90
21 Israeli tourists who had been stuck in Jordan after their security officer went missing were allowed to cross the border and return to Israel on Thursday evening, Army Radio reports.
The Israelis were not permitted by the Jordanian authorities to cross the border because they had arrived without the officer who had been assigned to secure them. The Jordanian policeman had drowned during the trip, and Jordanian authorities insisted on completing the investigation into his death before allowing the tourists to go home.
According to Army Radio, following the conclusion of the investigation and after the intervention of the Israeli Foreign Ministry, the 21 were finally allowed to cross the border. The tourists said they did not feel any fear or danger during the time they were stuck.
One of the tourists, Eli Raz, told Army Radio, "Each group of tourists must be accompanied by a guide and a policeman. The Jordanian policeman went with three members of our group, and they were the last ones who saw him. We went down a waterfall and didn't see him when we came back."
He added, "I did some investigating and understood that he had been seen near the waterfall. Several people remembered seeing his personal belongings outside the waterfall. He was later found dead. The Jordanians collected evidence and testimonies but their system is very slow," Raz said, explaining the reason for the long delay before the Jordanians allowed the Israeli tourists to go home.