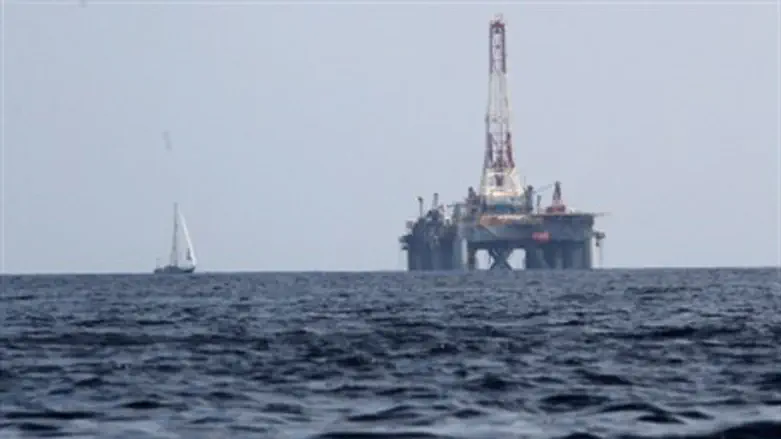 Gas rig in the Mediterranean
Israel news photo: Flash 90
Israel is out shopping for new warships to protect the new Tamar gas field that has just come online to supply natural gas to the nation.
The Israel Navy is hoping to invest up to $760 million in protection for the new natural gas fields, all of them located off shore deep in the Mediterranean Sea.
On the list are up to four patrol class vessels, each weighing 1,200 tons and equipped with defensive missile systems that can intercept ballistic missiles coming their way, or aimed at oil rigs.
Long-endurance vessels are needed, because the area containing the gas fields, of which Tamar is only one, is actually wider and larger than the State of Israel itself. "The protection of these strategic assets requires increased resources and extensive preparations," noted the Defense Ministry in a statement.    
By 2016, the mammoth Leviathan natural gas field is expected to join Tamar in producing the precious energy resource for Israel – producing enough, in fact, to enable Israel to export natural gas to other countries. But first, the fields must be protected.
One possibility is the remote-controlled robotic ship developed by Rafael Advanced Defense Systems, which is armed with a missile system. 
The navy also wants to purchase UAVs (unmanned aerial vehicles) that could detect and neutralize anti-ship missiles launched at the naval vessels, and divers intent on suicide missions.